Roshen was very pleased that we saved him a tidy sum of money on fixing the ABS pump system and gearbox issues in his new Volkswagen Golf.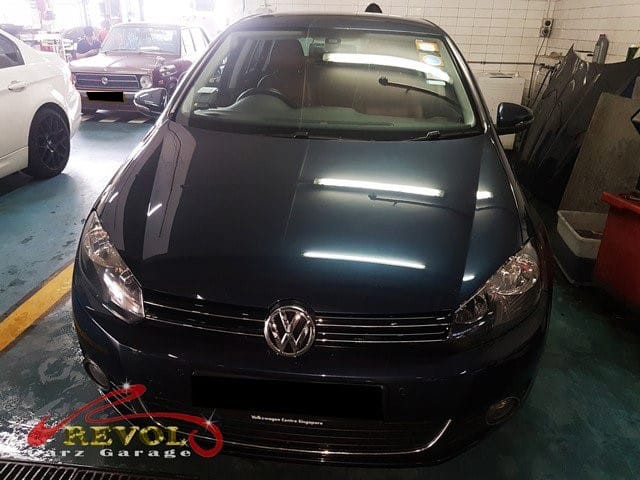 Roshen came to Revol Carz Garage after he got a shocking quotation amounting over $9,000 for resolving his car's issues. He sought our garage seeking a second opinion.
The AD (Authorized Dealer) had almost ripped him off for fixing a fault code in the ABS system and transmission fluid leak that supposedly needed an overhaul job.
At Revol Carz Garage, our diagnosis confirmed that it was indeed the anti-brake pump system failure and auto-transmission leakage.
However, our sharp-eye technicians also spotted the actual cause of the oil leak repair only cost a fraction of the cost quoted by the AD.
The culprits were the two broken fasteners. Broken fasteners are common wear and tear occurrence after over a long period of time due to constant vibrations. Over tightening and using improper tools can also damage the threads.
Roshen was grateful that we had not only effectively fixed pump system failure issues but also saved him a lot of money had he left his car at the AD.
If you do encounter similar car issue, please feel free to contact us for a second opinion with a no obligation.
Our honest and accurate diagnosis can save you from unnecessary overhaul and saving you time and money lost to unscrupulous workshops.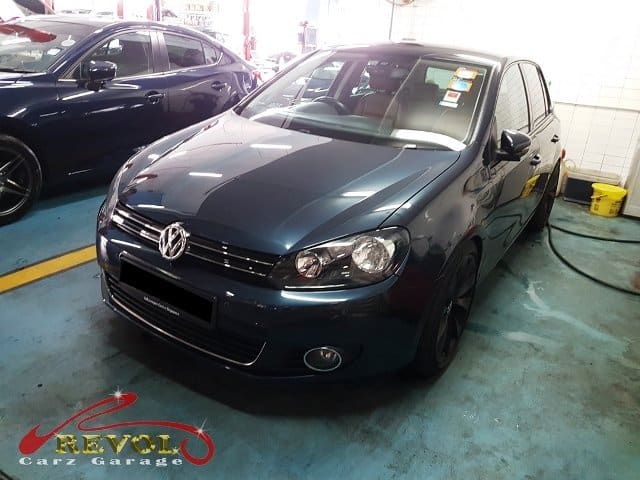 Roshen's Volkswagen is professionally repaired, washed, vacuumed and ready for collection.
We hold ourselves a high standard of transparency and integrity with accolades and Excellence Awards recognized by various automobile industrial bodies, consecutively year on year.
Feel free to speak to us if you need any assist on your car needs.