A Volkswagen Passat with failing Control Arm Bushings pulled up at Revol Carz Garage today.
Mr. Lek's was concerned that his Volkswagen Passat was emitting loud rattling noises from under the car when driving. Our team of Volkswagen experts sprung into action to locate the source of the unwanted noise which was later found out to be the Control Arm Bushings.
Mr. Lek 's Volkswagen Passat arrives at Revol Carz Garage for troubleshooting to locate the source of the unwanted rattling noise.
Next, we lifted the car for thorough inspection and tracing to the source of the unwanted noise.
Ah! There is the little noisy culprit – the Control Arms Bush.
The worn control arm bush is dismantled and happily standing by is the new original replacement awaiting to take the seat.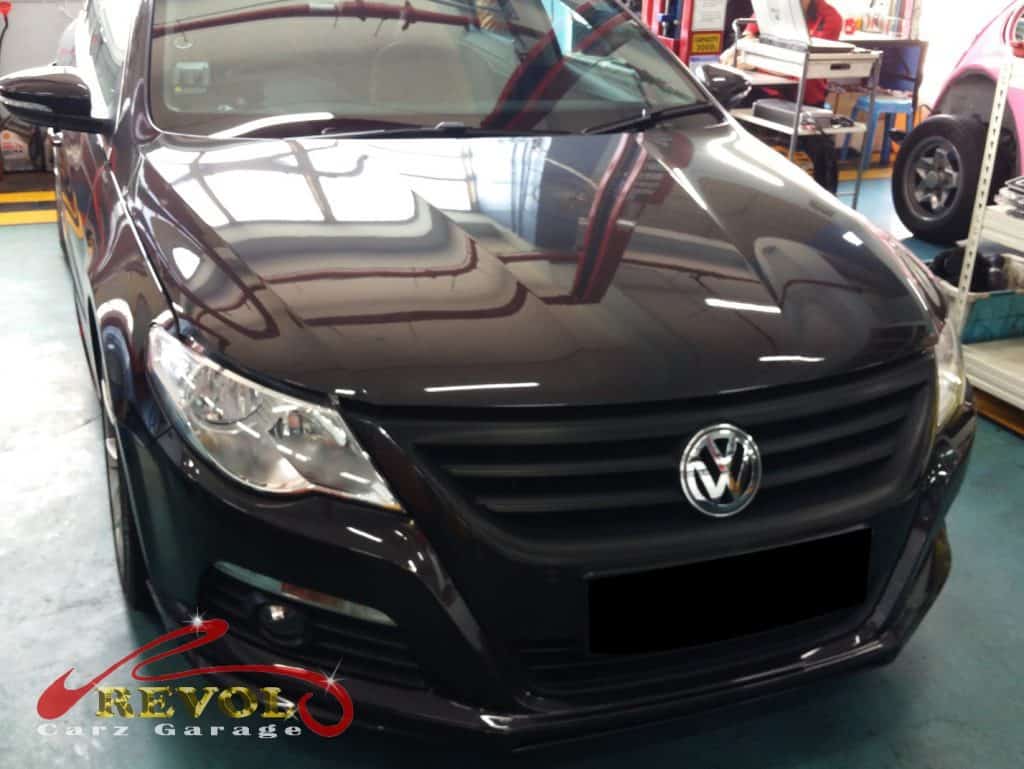 With the control arm bush replaced the noise issue is resolved. The car is ready for delivery after a refreshing complimentary car wash and interior vacuuming.
Bushings are cushions generally made of rubber or polyurethane. They are mounted on the Control Arms, suspensions and steering joint to absorb road shocks, cushion the amount of movement in the joints and reducing noise.
When the control arm bushings wear out, the frictions of metal to metal create can put stress on the joints and connecting parts causing clunking or rattling noises especially on rough roads when turning or hard braking. The driver may experience poor handling and premature tire-wear.
Drive your vehicle to Revol Carz Garage if you experience strange knocking noise coming from under your chassis. Our experienced mechanics will conduct complete checks and advise you if any parts is worn or need replacement. We will only carry out repair after you accept our fair and transparent quotation absolutely without obligation on your part.