BMW CS 6: BMW X5 E70 Engine Fault, Oil Pump failure. Eugene's BMW x5 was having an engine fault.
Engine fault displayed on the screen.
BMW CS 6: Our BMW specialist diagnosed an oil pump failure.
BMW engine haul will be need to ensure the full performance of the car.
The BMW N55 engine is being brought down swiftly by our BMW specialist.
The attached is the BMW x5 gearbox.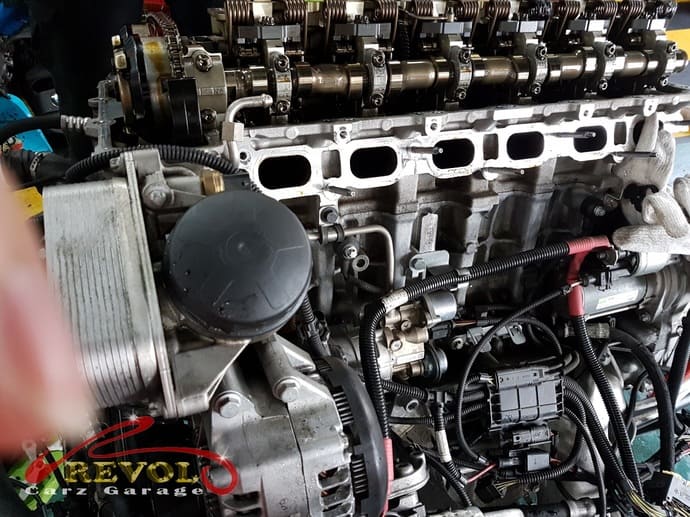 The engine overhaul begins.
The N55 timing chain.
More stripping are needed to ensure the engine piston rings are able to removed and replaced.
Now you can see the N55 BMW piston here.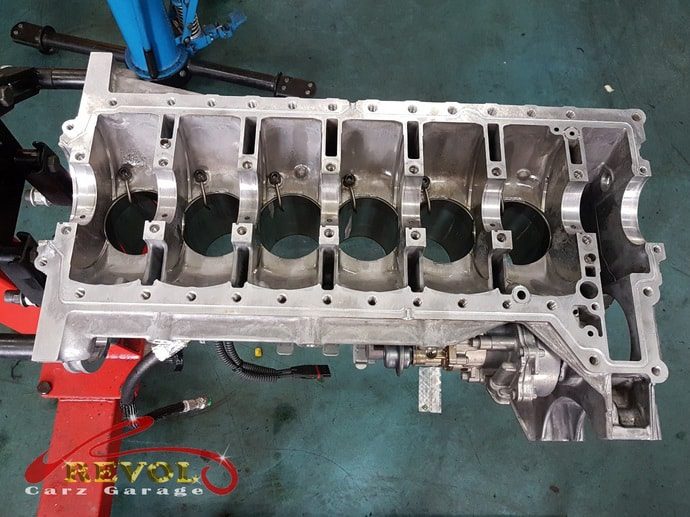 When we say engine overhaul we are serious to ensure all carbon are being cleaned off to ensure a brand new engine feel which we stripped bare to the block.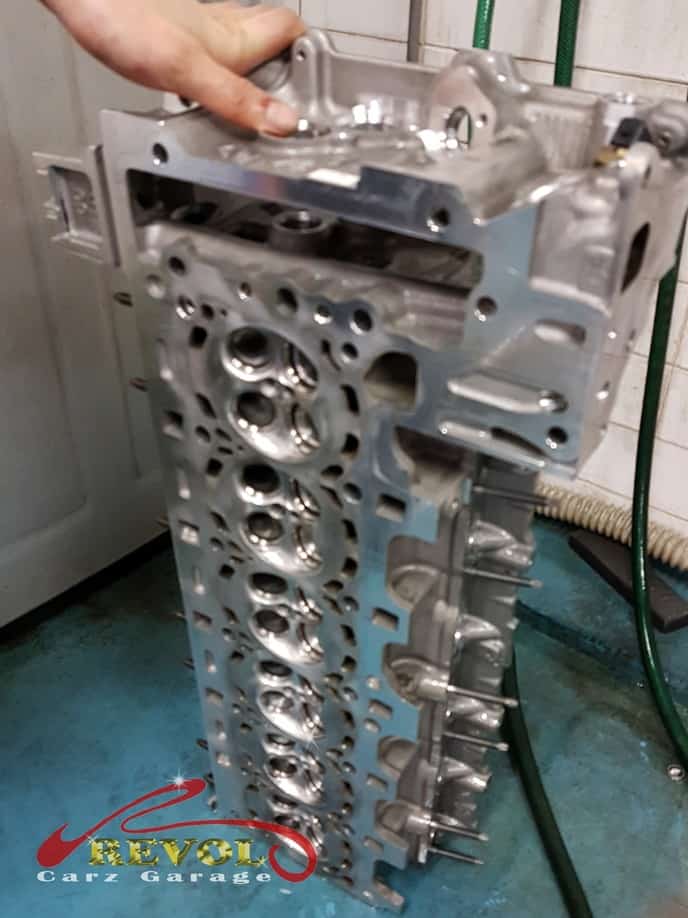 And we meant it with thoroughly washing.
The main culprit oil pump replacement.
Professional installation with warranty assured.
BMW returned back to Eugene with a Complimentary car wash and vacuum.
Please feel free to contact us at 6555 1181 if you need any assistance or advice. Or you can visit our website www.revol.com.sg for more information about our services.