Mercedes-Benz Case Study 1
Mercedes-Benz CS: Mercedes S300 for 2nd Opinion of A Gearbox Issue. This Mercedes-Benz CS 1 is about Mr. Tang's Mercedes S300 gearbox issue. If you see warning lights illuminated on your instrument cluster when you turn the engine on, they are there for a reason. To draw your attention to an issue that should be addressed immediately.
However some warning​s are minor issues such as the "door not shut properly" or "seat belt not buckled", etc but these could be addressed quickly.
However, when major issues are not addressed and the warning lights persist, it is safer not to drive until your mechanic resolved the problems.
Mr. Tang's Concerns
One of our customers, Mr. Tang, encountered a distressful warning light illumination on his Mercedes Benz S300. He was unable to engage his transmission.
On consultation with other workshops, he was advised to have his gearbox overhauled. When he contacted us for a second opinion, we arranged for his car to be towed to our workshop.
No guess work! On arrival at our workshop, we put the Mercedes computerized diagnosis protocols and pin-pointed to issues in the igear box.
Our competent technicians can accurately discern that the electronic transmission control was faulty whereas inexperienced individuals may misconstrue that the similar fault codes relate to replacement of a complete set of valve body.
We replaced the electronic transmission control that resolved the gear issue. The transmission gears could now be engaged silky smoothly!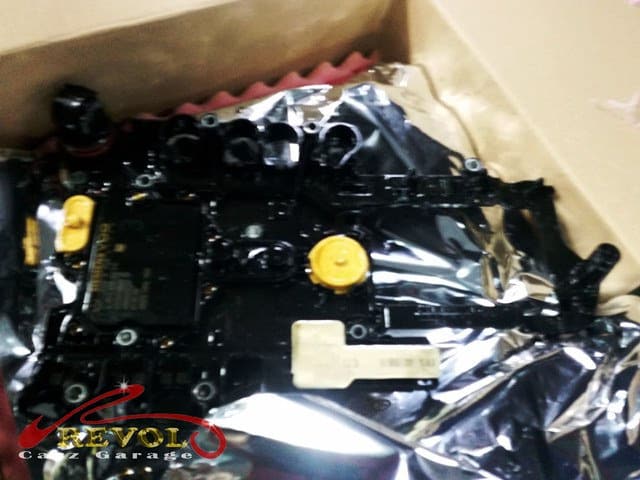 We felt a sense of achievement having put a smile on the customer's face. He was delighted not only that his gearbox problem of his Mercedes was promptly resolved but we have saved him a substantial sum of money had he been misled into replacing the whole set of the valve body.
Always Seek 2nd opinion for big-ticket repair if unsure. Discerning car owners are likely to select a car workshop with integrity based on recommendations and positive word-of-the-mouth reviews.

Revol has earned the recognition for excellence in the automotive industry with multiple awards in successive years. We have earned your trust in providing top-notched and honest repair services.

If you have any issue with your gearbox or any part of your car, you can count on us. We always serve you with the best of your interest!