Mercedes Benz Case Study 17
This Mercedes Benz Case Study 17 will feature the replacement of E250 CGI- Alternator. Revol Car Garage professionals will show you how the work is done.
The alternator (which is bolted to the engine block) is a belt-driven electrical generator that maintains the battery in the state of charge.
Air-cooling of the alternator is common in most Mercedes models.
A faulty alternator can cause various problems – from battery discharging to engine problem. Your battery light charging system indicator will usually illuminate to warn you of a possible failure. This may indicate a fault in the charging system.
It is common for an alternator to fail with wear and tear. The symptoms will present as follows;
The instrument panels light dim at night.
Radio flickers.
Headlights flicker.
Lack of power when lowering or raising your electric windows.
You can't t re-start your car when the alternator can no longer charge the car battery and. It is advisable to check if your battery is not faulty before arriving at any conclusion.
Mercedes-Benz CS 17: Ms Samina's Mercedes E250CGI is having battery check up lighted up.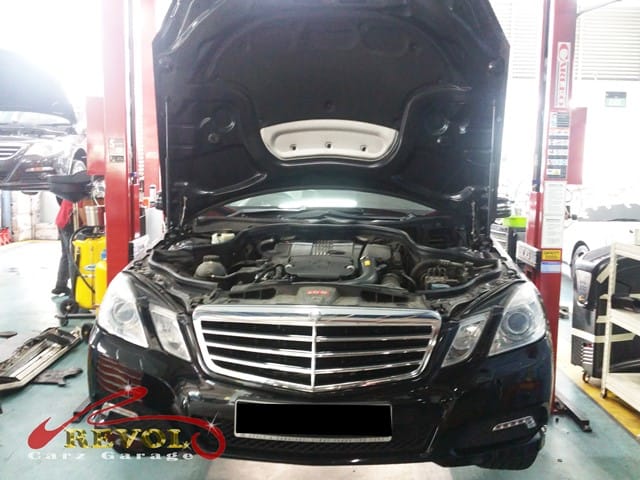 Mercedes-Benz CS 17: Our experienced Mercedes Expert narrow down to the alternator issue.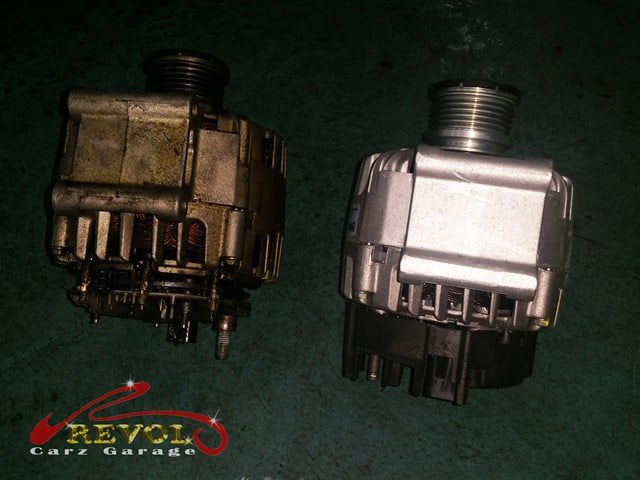 Brand new original alternator (right) awaits replacement for Mercedes.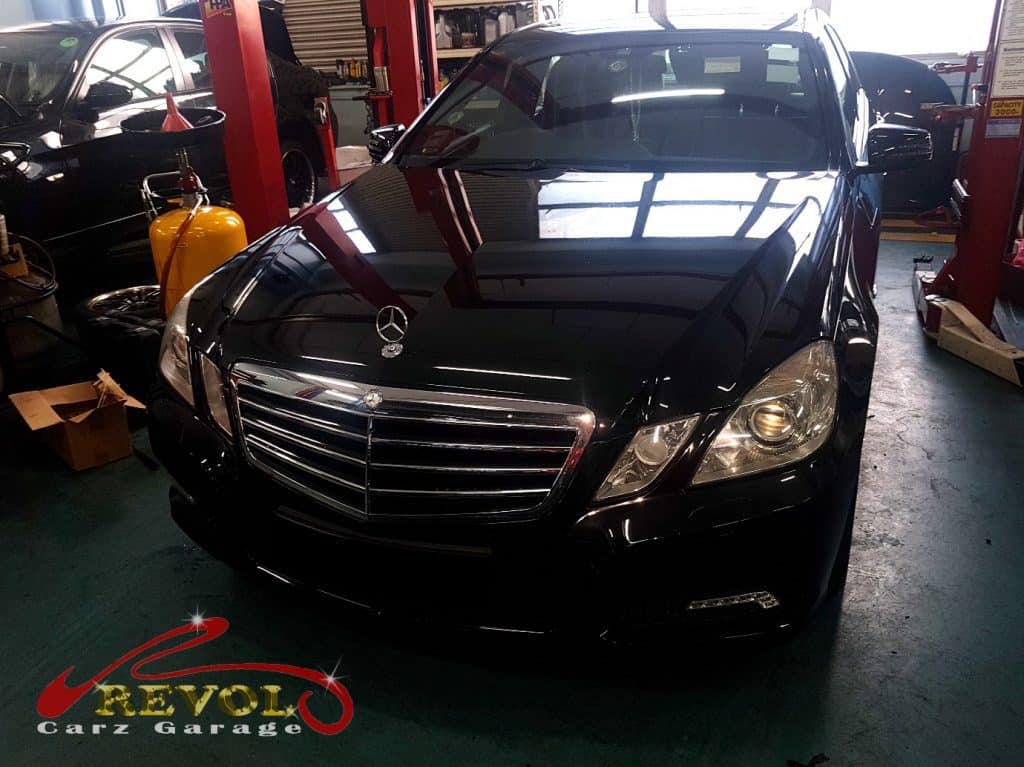 The Mercedes Benz is returned to Ms. Samina after a complimentary car wash and interior vacuuming.
After the service, Ms. Samina was delighted with the replacement and is now ready and excited to ride her Mercedes E250. We couldn't be more happy and satisfied with the result of the service.
If your auto is experiencing the same issue with Ms. Samina, give us a call and it's our pleasure to assist you!