"My BMW E60 had baffled me with unusually high engine oil and coolant consumption for some time until Revol Carz Garage nailed the nagging problems eventually. Kudos to Gavin and his team for their expertise!
Prior to discovering Revol Carz Garage, my car needed frequent topping up of coolant and was also thirsty for engine oil. I had visited several auto workshops but was told that there was no exterior leakage. Ironically, they advised me that it was normal to top up of coolant.
Not convinced and feeling frustrated, I sought the services of Revol Carz Garage.
I had a pleasant conversation with their Workshop Manager, Gavin who advised me that they required about half a day to conduct various tests to determine the actual leak since there was apparently no external leakage.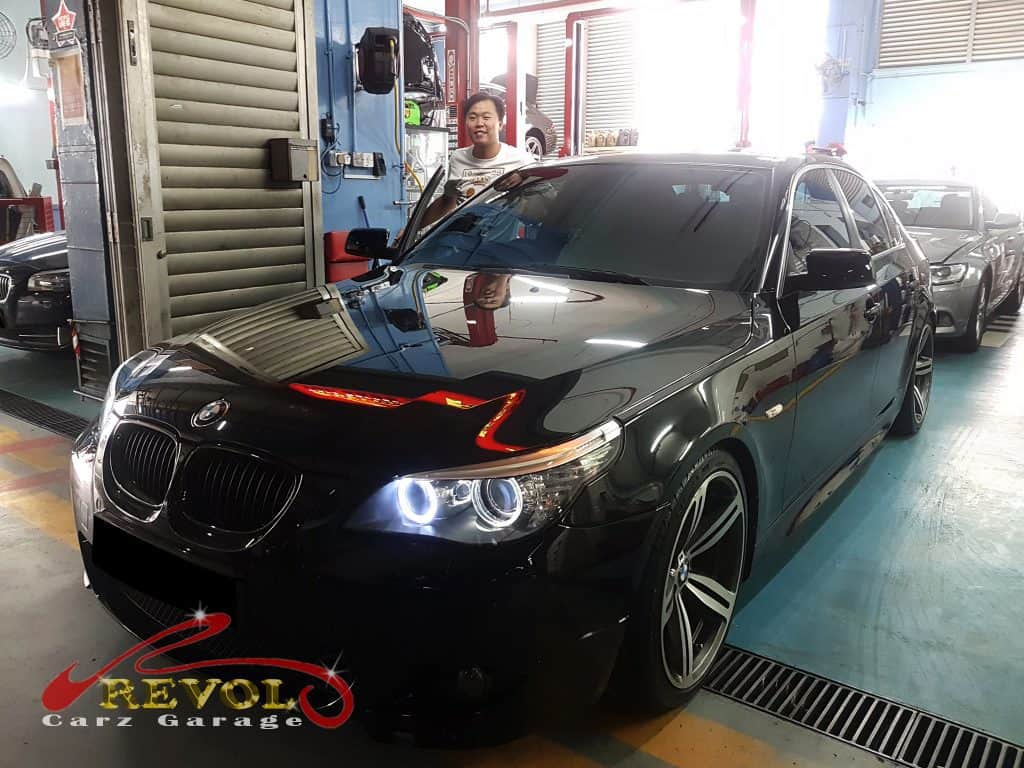 Within a couple of hours, Gavin informed me that they had located the leakage within the engine block and recommended an engine top overhaul. I was relieved and happy that the overhaul job had not only resolved the coolant issue but also the problem of high consumption of engine oil.
I should add that throughout the repair process, Gavin had updated me on the progress now and then. I appreciate that they were in time for the car-collection schedule as promised. I found their invoice for repair was fair and transparent. No hidden charges. No surprises!
The highlight of my testimony is my delight to have my car running smoother and more efficient than ever. I am relieved that there had been absolutely no need to top up engine oil and coolant since the repair.
On a personal note, I feel the professional team at Revol Carz Garage are highly qualified with the expertise to deliver excellence in repairs and other services. I have no hesitation in recommending Revol Carz Garage to others. Two thumbs up to Revol and keep up the good work.
You have made me another loyal customer!"
Mr. Delson