The All-new Volkswagen T-Cross compact SUV experienced the performance oriented, ZeTough Ceramic Paint Protection Coating at Revol Carz Makeover studio. The new kid on the block is anything but small. This subcompact T-Cross SUV is hugely versatile with more legroom and generous trunk space that expands from 385 to up to a whopping 1,281-litres with rear seats folded down. The newest Volkswagen T-Cross gets its more powerful top-of-the-range, 3-cylinder, 1.5-litre TSI revolutionary engine with 110 kw/150PS that effortlessly blends high performance with a maximum torque of 250Nm at 1,500 to 3,500 rpm. With the 7-speed dual-clutch gearbox, the T-Cross boasts the 0-100km/h sprint in 8.5 seconds and a top speed of 200km/h. The challenge was for our artisanal detailing team to create a lasting touch protective seal that integrates with the youthful beauty of the T-Cross. Come, let us pique your interest behind-the-scene and experience our artisanal makeover that transformed the Volkswagen T-Cross beyond magnificent show-quality elegance.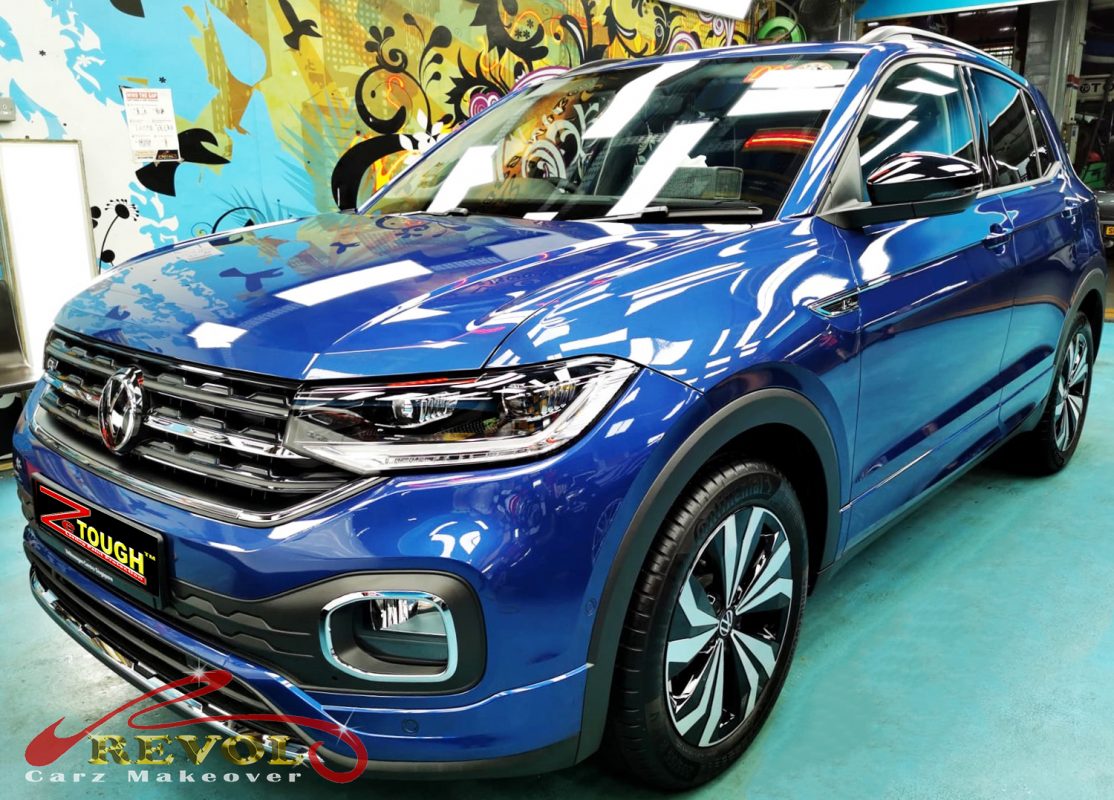 Whether your car is new or not-so-new, we are assiduous of transforming your car like a showpiece again.
ZeTough Ceramic Paint Protection Coating is one of our best-selling paint protection products.
The unmatched superb hydrophobic feature repels dirt and grime effortless making your car glossier, cleaner with longer protection from the elements. Washing the car is almost effortless.
We hope you enjoyed the glimpse behind-the-studio.