The handsome look of this Audi A5 has just been scarred due to a side-swiping accident at a carpark.
Fret not, for you can count on Revol Carz Spray Painting Masters to fix your scratch and dent issues saving you thousands of dollars.
Scratches no more! Guaranteed top-notch paintwork restoration at Revol Carz Makeover!
We take pride in our craftsmanship which takes a lot of patience, skill, and years of experience.
Layers of putty are applied to the damaged area. This requires a lot of skill to attain professional results.
Wet sanding is an extremely time-consuming and tedious process and is done repeatedly until the surface is super smooth.
Our Master Spray Painter ensures all non-painted surfaces are masked out to avoid overspray.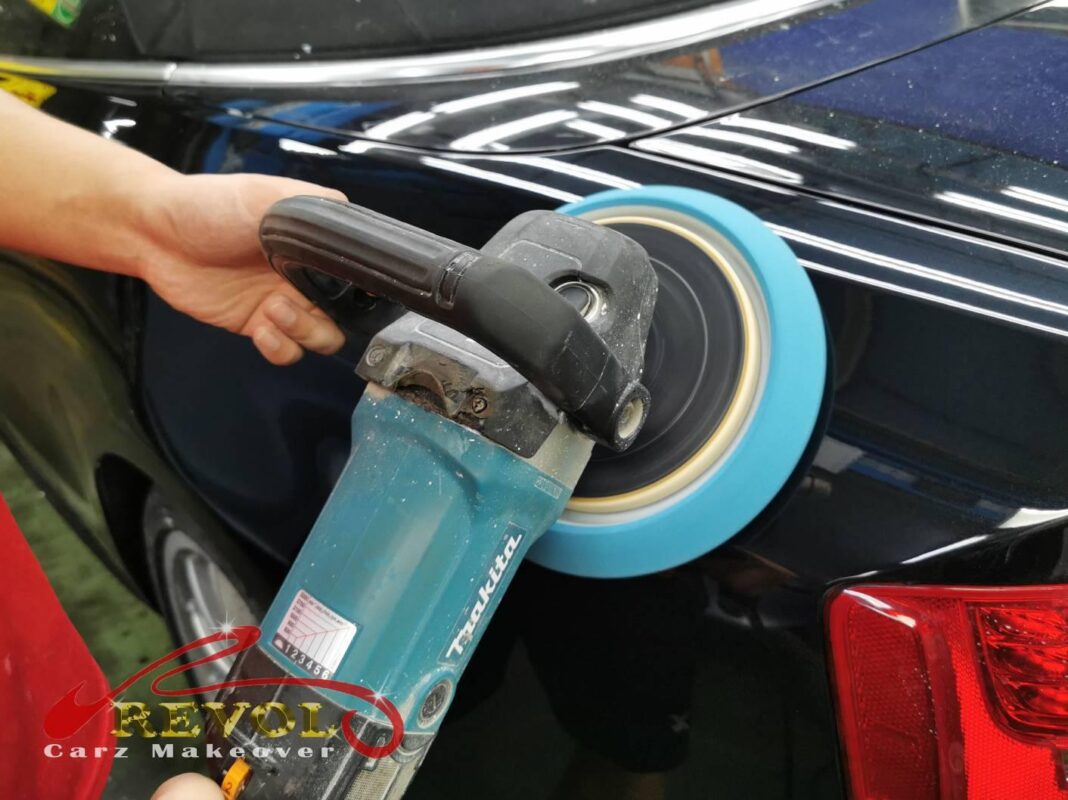 Once the paint is fully cured, our quality control specialist inspects the sprayed area for any subtle imperfections, such as bubbles or trapped dust particles and does the touch-up.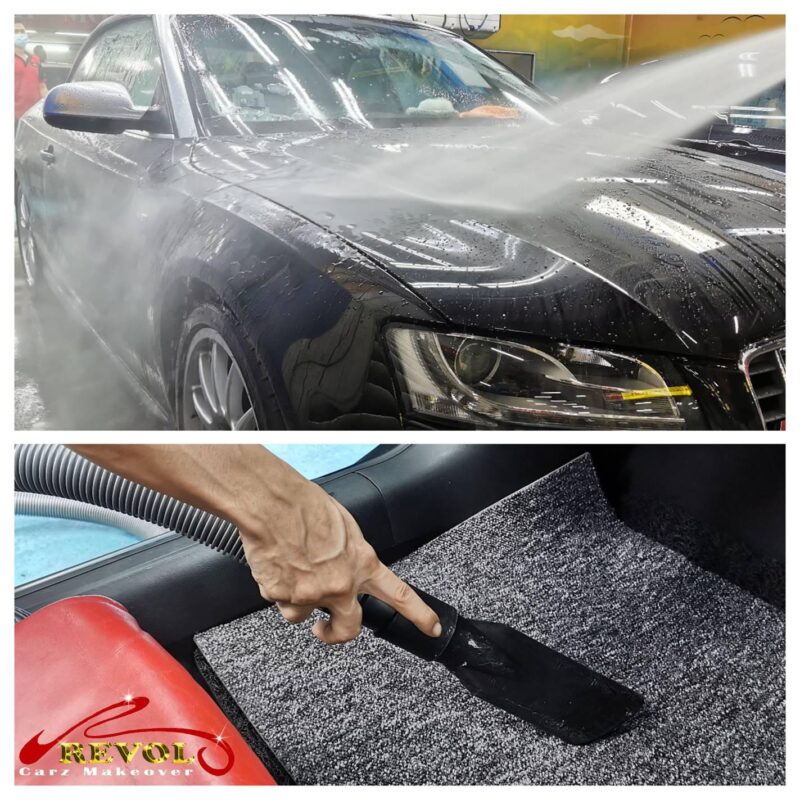 Multiple rounds of polishing to add a stunning mirror-like gleam to the paintwork.
A thorough carwash and interior vacuuming are done before delivery.
Please contact us at 6555 1181 if you need any assistance or advice. Or you can visit our website www.revol.com.sg for more information about our services.