Arriving Car at Revol Car Makeover for the ZeTough Glass Coating Paint Protection is one of the well balanced rear-wheel-drive luxury roadster — pleasant to drive on the street with a power-operated, convertible hardtop roof. The Mercedes slk350 has a 3.5-liter, 24-valve, V-6 engine that develops 268 horsepower at 6,000 revolutions per minute and 258 foot-pounds of torque at 2,400 rpm achieving 5.6s from 0-100km/h. We feel although the Mercedes Slk350 looks muscular and sporty, somehow it also has some feminine touches and probably that's one of the reasons why it is so adaptive to either a male or female driver. After ZeTough glass coating paint protection, this Mercedes Slk350 besides having extremely glossy protected paintwork, it also attain a stunningly attractive title on her too! Enjoy Viewing!
Stunningly attractive front view
Extremely glossy protected paintwork
The SLK350 3.5-liter V-6 engine
The Mercedes steering wheel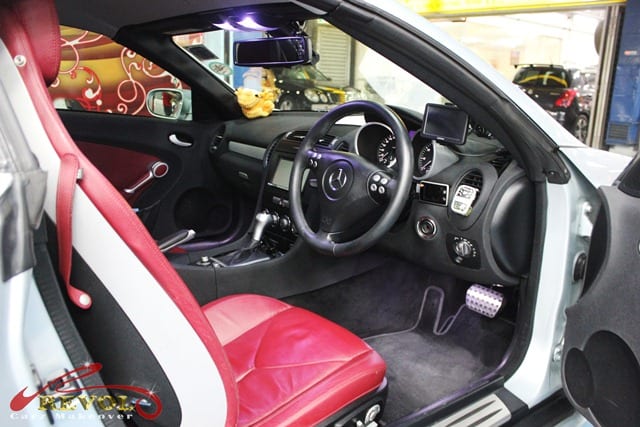 Red leather with black interior combination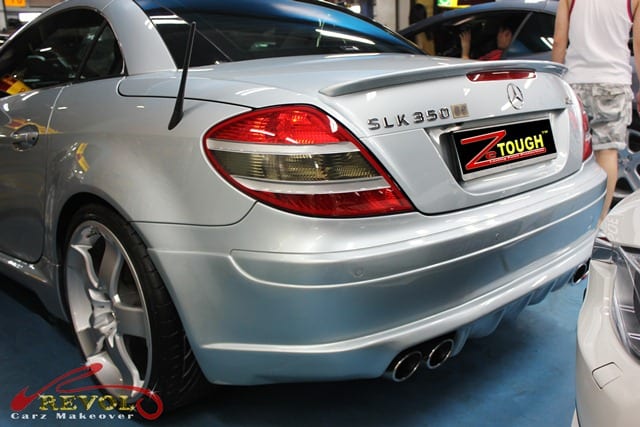 Stunningly attractive rear View
Twin exhaust pipe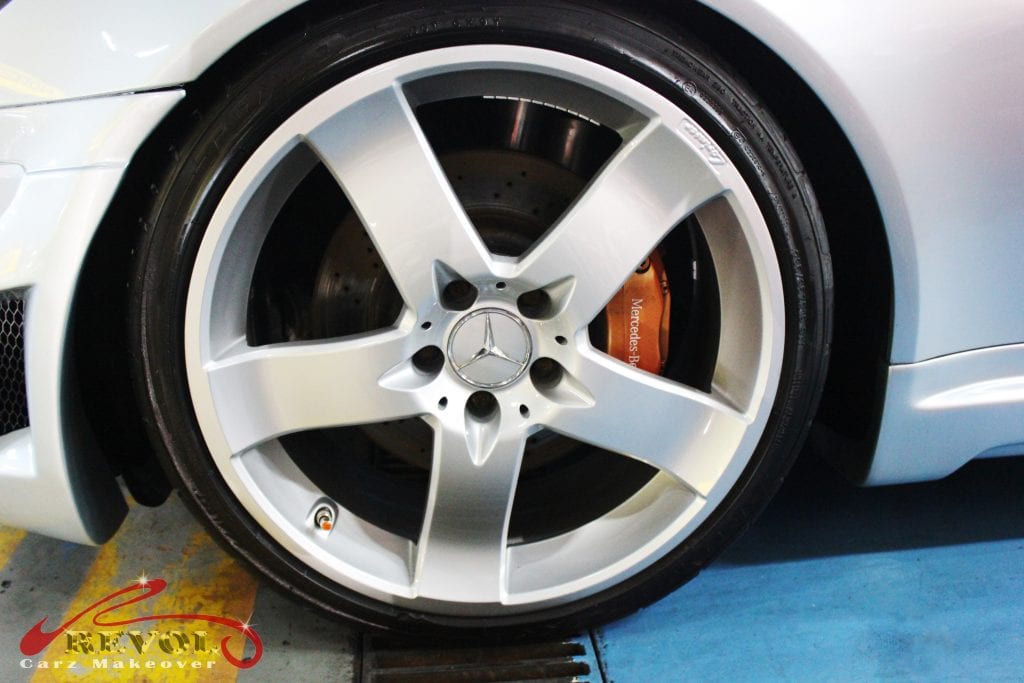 Beautiful and well polished rims.
---