Hi Guys, One of the latest and among the best looking 4 door luxury sports car has arrived at Revol Carz Makeover for the ZeTough glass coating paint protection -Introducing the BMW 640i Gran Coupe.
The new BMW 640i Gran Coupe shares its basic architecture and major components with the 6-Series coupe, with an additional 4.4 inches in overall body length on a wheelbase that has grown 4.5 inches. BMW describes its new Gran Coupe as a "4 plus 1" and readily concedes that the center spot is only for the smallest of passengers.
The 640i Gran Coupe is powered by a new version of BMW's award-winning 3.0-liter inline 6-cylinder engine with a twin-scroll turbocharger that deliver a 315 horsepower to reach 0-100km in 5.4s
For Gearbox, the 640i carries a new 8-speed automatic gearbox designed and built by German specialist ZF which comes standard on all Gran Coupe versions and delivers smooth and precise upshifts
During collection, we can sense the happiness and excitement of the 640i owner when commenting on how the richer and glossy shine has brings the 640i exclusive sporty body contoured line to a more visible level.
Yes, ZeTough Glass coating paint protection provides more than a strong lasting paint protection ZeTough paint protection also enrich and enhance paintwork to a deeper glossy shine too!
Enjoy viewing!

The combination of luxury, sportiness and exclusiveness with sophisticated functionality

Reflective glossy long , boldly contoured bonnet

Adaptive LED Headlight

BMW's award-winning 3.0-liter inline 6-cylinder engine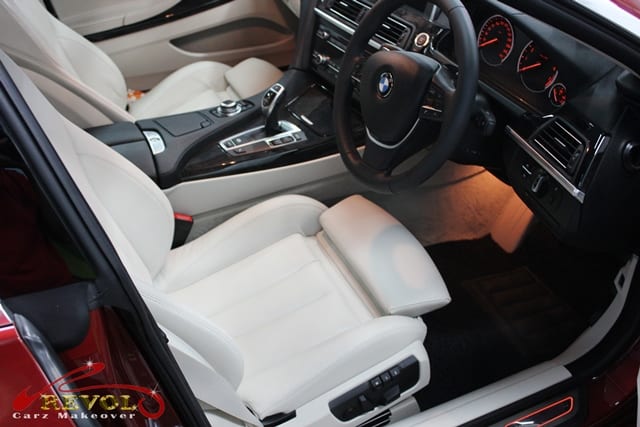 Luxurious interior ambience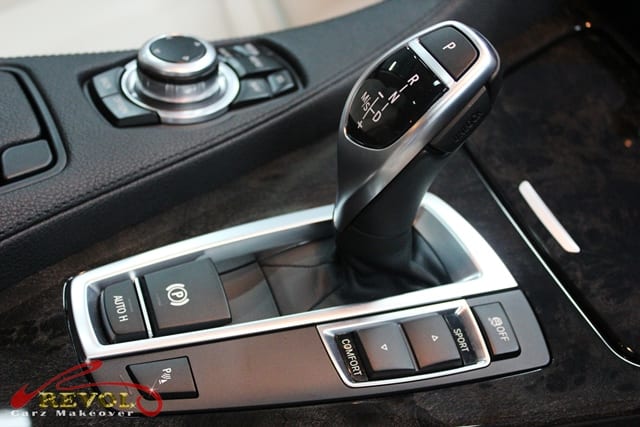 New 8-speed automatic gearbox

The Gran Coupe signature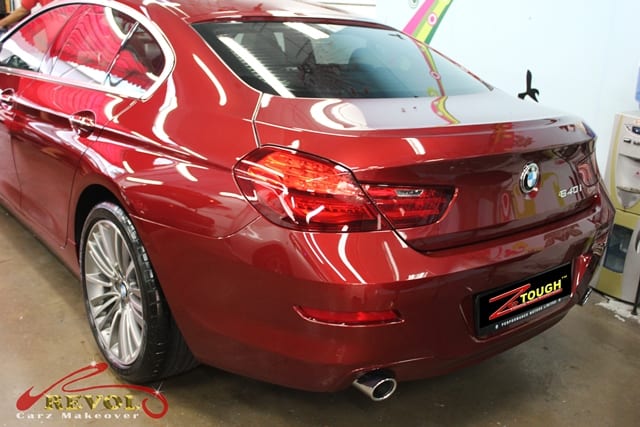 Mesmerizing rear view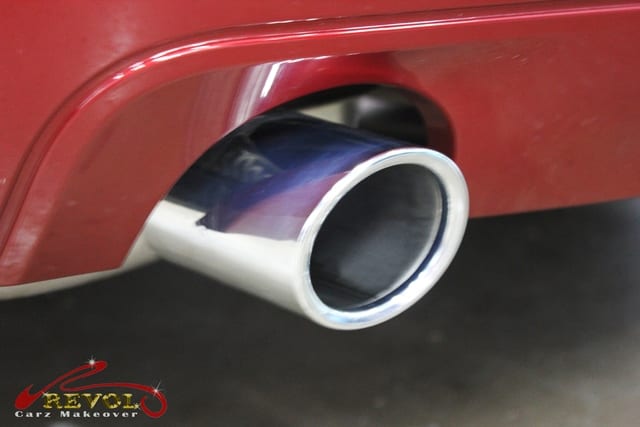 Clean polished exhaust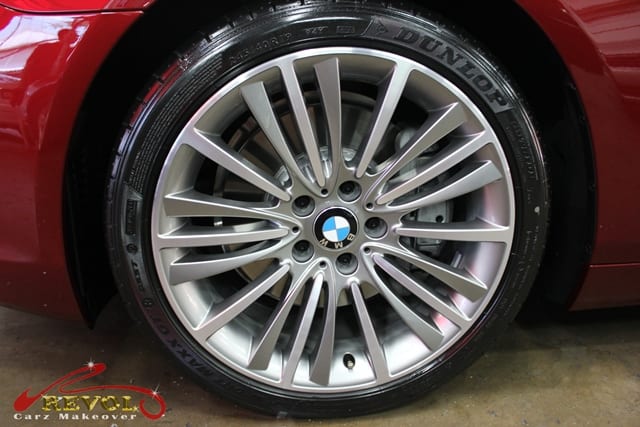 Beautiful multi spoke design rim
---