Hi Readers, Hope you guys had a wonderful Lunar New Year celebration! At Revol Carz Makeover workshop, we're focused on providing the best protection results with the combination of both our professional skills & the ZeTough Ceramic Paint Protection coating.
The kind of product innovation that makes you say "Wow!" even it arrives our workshop straight from the showroom. Just like the latest Lexus ES250 that arrived at our workshop. There was a sense of excitement to see the happy owner smiling ear to ear when she collected her car after the paint protection session with delivered results of a richer; extremely high glossy finishing and knowing ZeTough Ceramic Paint Protection will protect her car paintwork for a long time with much easier maintenance.
The Lexus ES 250 has received great reviews in The United States of America. The all-new ES250 Lexus uses a 6-speed automatic Super ECT transmission with AI Shift for smoothness. A rotary drive-mode selector system lets the driver choose the Eco, Normal or Sport settings. The instrument lighting reflects the mood: blue for Eco, red for Sport. The engine powers the front wheels. In the motoring world where fuel consumption tends to be the primary concern, the ES250 claimed fuel consumption of 8,0 litres/100 km.
The new Lexus ES250 is truly the essence of luxury built for first-class comfort. Similarly, the innovation of ZeTough paint protection is a proven formula that truly gives your car the first-class paint protection for a long time.
We wish all once again a very Happy and Prosperous Lunar New Year of the Horse! Enjoy Viewing!
Lexus ES250 step-by-step transformation
The New Lexus ES250 front view
Close up front bonnet view
The New Lexus ES250 front headlamp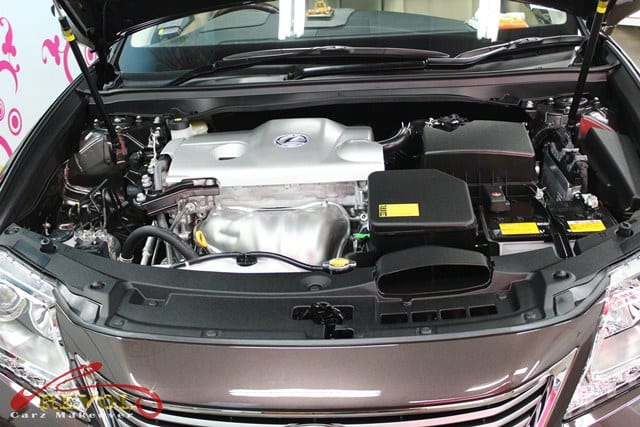 Under the hood is a new 2.5-litre, dual VVT-i DOHC four-cylinder petrol engine rated for 135kW at 6000rpm and 235Nm at 4100rpm.
The ES250 sprints from 0-100 km/h in less than 10 seconds and can hit 200km/hr top speed.
The New Lexus ES250 side mirror
Inside the cabin
The ES cabin provides a premium ambiance and gives the occupants the premium luxury feel. The cabin has now achieved more headroom by increasing front-seat adjustment that can be lowered an extra 15mm and putting a Ligier-style dent in the headlining over the rear seats and increased the rear knee-room by another 60mm. Skillfully stitched wall-to-wall leather trim, velour headliner and soft ambient lighting make the cabin warm and welcoming.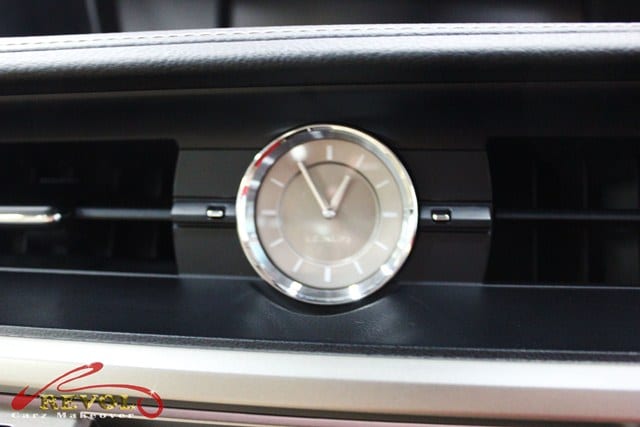 Conspicuous is a classy analogue clock.
The new ES250 Lexus uses a 6-speed automatic Super ECT transmission with AI Shift for smoothness.
The New Lexus ES250 rear view
Clean and well polished exhaust pipe
---