Hi Readers, We were delighted to welcome the one day old attractive orange, Mini One 2014 to Revol Carz Makeover workshop today for the special paint protection of ZeTough Paint Protection coating. People called the Mini, "Chilli-Padi" … small in size but pretty hot and big in performance! The new generation Mini One certainly has the similarity. It's a small car but hot in racy power with winning formula. The new engine of the One is packed with turbo-charged 1.2 litre, 3 cylinder, 102 horse-power and 180Nm torque. Coupled with the manual transmission, this Mini sprints from 0 to 100kmh in 10.2 seconds. The following are nice pictures for your enjoyment. Enjoy viewing!
The new generation Mini One has every inch of mini sport car. The front grille and headlamps come with stylish chrome frame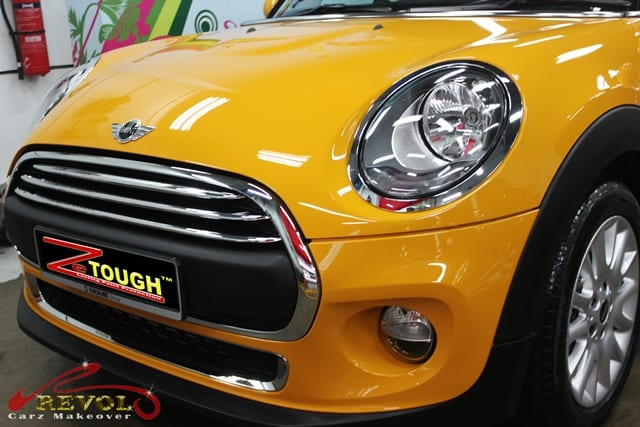 The new headlights are encircled by rich chrome ring and the smooth flowing hood give the Mini One an accelerated look even on standstill.
The Mini One packs with new turbo-charged 1.2 liter, 3-cylinder, 102 horse-power, 180Nm torque engine. The manual transmission model sprints from 0 to 100kmh in 9.9 seconds.
The redesigned headlights encircled by deep chromed ring
The cockpit is packed with full reboot of the latest techno-gadgets and instruments.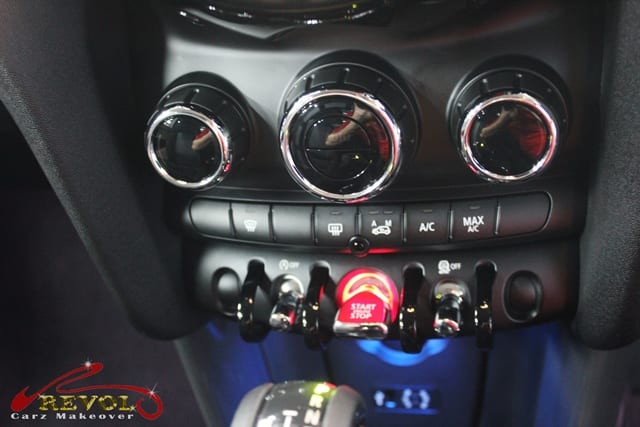 Control switches and knobs within easy reach at the console.
The innovative colourful Mini Infotainment Centre Instrument packed with useful features available only on the Mini.
The speedometer and rev meter have been relocated behind the steering wheel.
The contrasting yellow with matt black combination draws a lot of attention on the road. The new design taillights and the third brake light never fail to impress.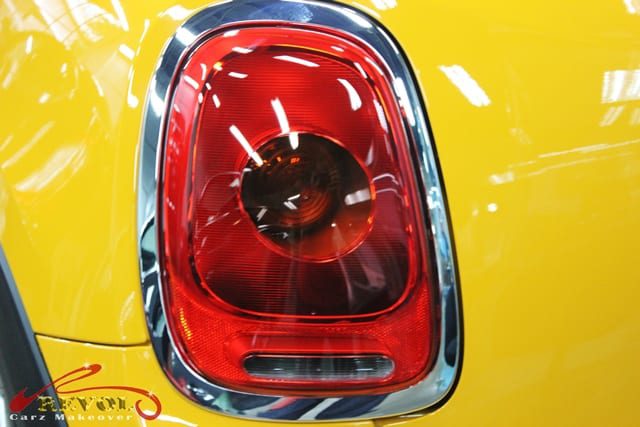 The rear lights, surrounded by heavy chrome, are now bigger and brighter
Mini One has single exhaust tailpipe and the third brake light against the contrasting matt black.
The 16-inch alloy sports wheel with tyre size 195/55/R16 The latest Mini One beats its predecessor in almost every aspect. It has better interior, faster and more efficient. The happy owner was assured that his bright yellow Mini One will remain in mint better-than-showroom-condition for a long period of time now that it is shielded by the ZeTough Ceramic Paint Protection Coating…. that's the One! Thank you for reading!
---