Hi Readers, The cheerful MINI Countryman was one of our distinguished guests at Revol Carz Makeover workshop today. As always, our team gave their undivided attention on grooming the Countryman and more importantly, the essential final coat of ZeTough Ceramic Paint protection coating. The MINI Countryman is tweaked and face-lifted from the traditional three-door Mini hatch. The 2014 Countryman is stretched over a longer body, has lighter and more efficient engine, more interior space with the styling of a compact five-door SUV. Powered by 1598cc turbocharged 4-cylinder petrol engine mated with six-speed manual transmission, the MINI Countryman accelerates from 0 to 100kmh in impressive 6.9 seconds. Hope you will enjoy viewing the photos…
The 5-door Countryman offers seating for five and the versatility of a compact SUV.
The 2014 Countryman's facelifts include subtle tweak of the grille and a set of LED fog-lights and lighter17 inch alloy wheels.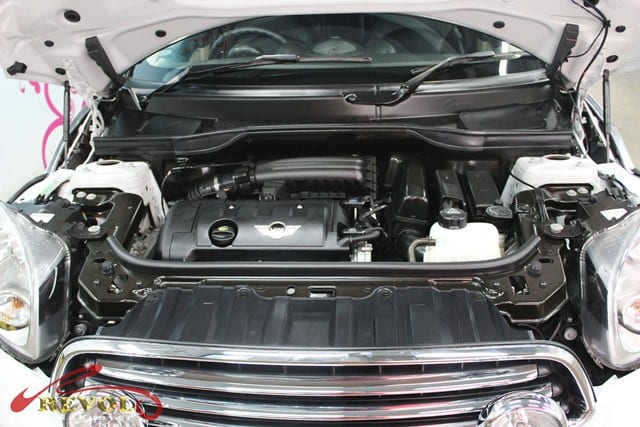 Under the hood lies the 1598cc turbocharged 4-cylinder petrol engine.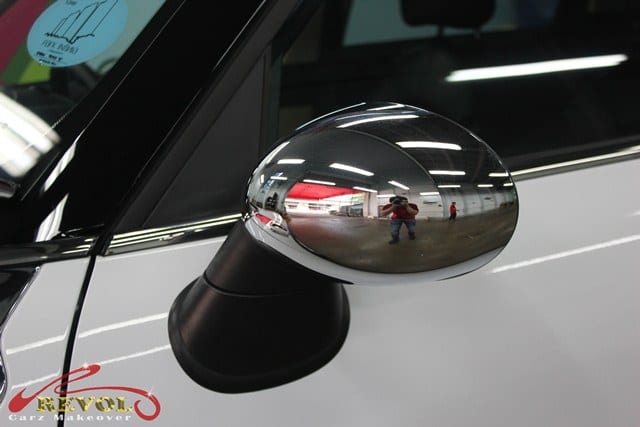 The beautiful aerodynamic re-designed anti-fogging wing mirrors help to keep the cabin quieter.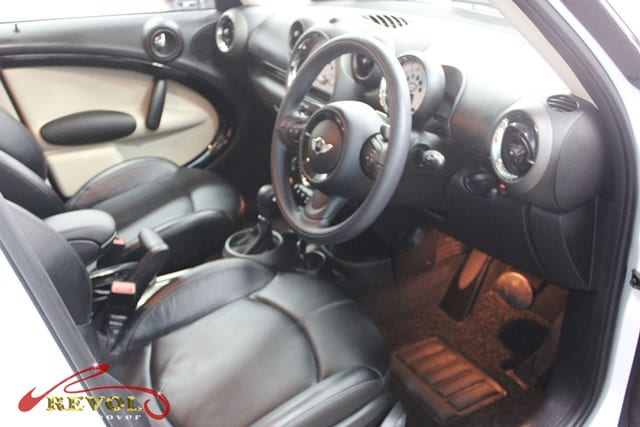 The Countryman's interior reflects a cheerful feel with the familiar oversized central speedometer in the center of the dashboard and the rev counter in front of the steering wheel.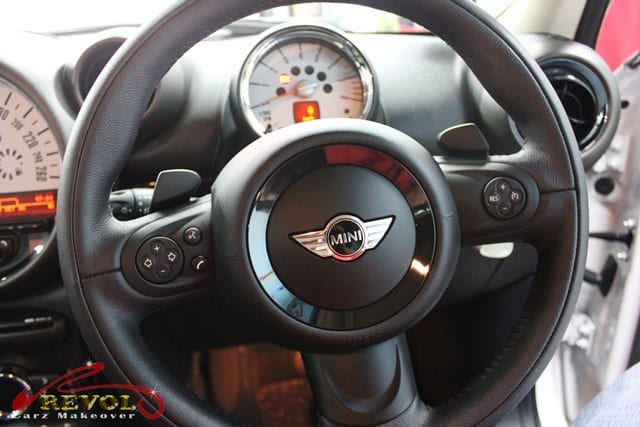 The rev-counter with digital speedo readout is now located in front of the steering wheel.
The center console with toggle switches and entertainment controls. The automatic gearshift also has manual over-ride.
The familiar oversized central speedometer in the centre of the dashboard is the main Mini design feature.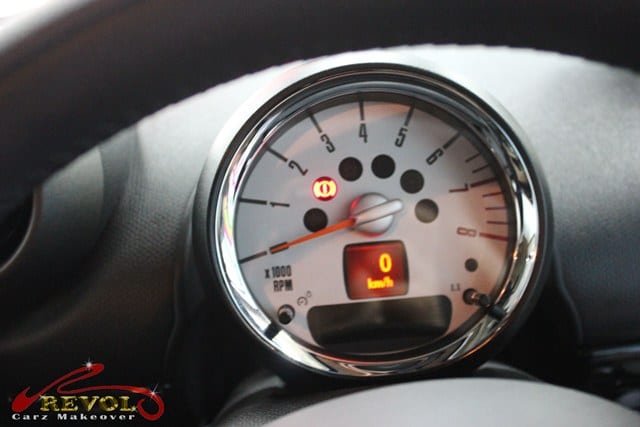 Mounted behind the steering wheel is the rev-counter which also shows a digital speed readout pod.
The clean-look rear view of the MINI Countryman Cooper. The 350 litre boot is much bigger than that of the MINI hatchback.
The appealing look of the tail-lights with chromed rims.
Tucked neatly under the rear plastic trim is the single exhaust.
The MINI Countryman standard 17-inch sports alloy wheels. There is always something fun and enjoyable about the Countryman for the MINI fans and those still young at hearts. And there is no better way to maintain your car in mint condition than the proven ZeTough for long lasting ceramic paint protection coating. Thank you for reading!
---