Revol Carz Makeover would like to thank Mr. Anthony for his testimonial! We are extremely happy and privileged here at Revol Carz Makeover to receive another compliment you.
"I have decided to entrust my car to Revol Carz Makeover for a full car spray painting and paint protection services after meeting Marcus as I could sense a high quality service commitment when Marcus immediately agree to my request of helping me to arrange a rental car usage during the spray painting job.
Collection date was on time as promised and I could really see a huge difference when the paintwork is properly groomed up by Revol after spray painting.
It is just like collecting a brand new car with the paintwork giving out a deep wet glowing shine and the interior seats, door panel, engine bay dashboard were cleaned thoroughly. Especially the rims were back to its new shiny look with all brake dust removed completely spotless!
I would not hesitate to recommend Revol Carz Makeover to anyone who wishes to do their spray painting and paint protection for their car. Well done Marcus and Revol Carz Makeover Team!"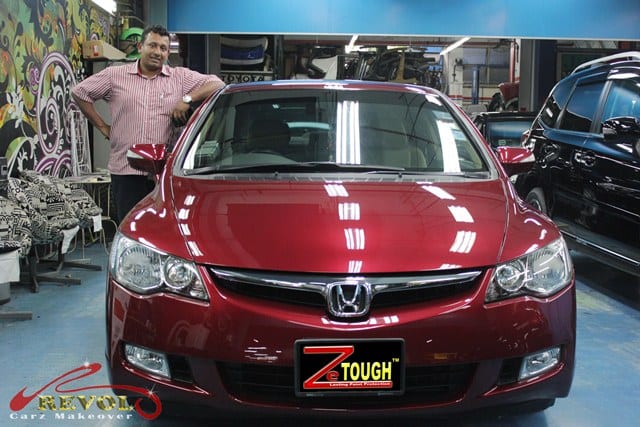 Revol Carz Makeover management would like to express our appreciation and thanks for Mr. Anthony 's testimonial. We sincerely thank you for your support in Revol Carz Makeover for your paint protection and spray painting services. We appreciate it very much. Great to have another supportive happy customer! Enjoy viewing the before and after transformation! Cheers, Revol Carz Makeover Management Team
A needed restoration Honda Civic arriving Revol Carz Makeover
Dull paintwork with some scratches and lots of small paint chipped off due to stones pebbles
A pop up dent with paint chip
Some paint chip marks on the side mirror
And on the door handle too
After the full car spray painting together with the ZeTough Glass Paint protection coating, this beauty is back to it glory looks!
The paintwork is restored back with all paint chip marks gone with an added glossy finishing paint protection to ensure the new paintwork really last.
Together with a complete engine compartment cleaning, the "new" car feel is back once again!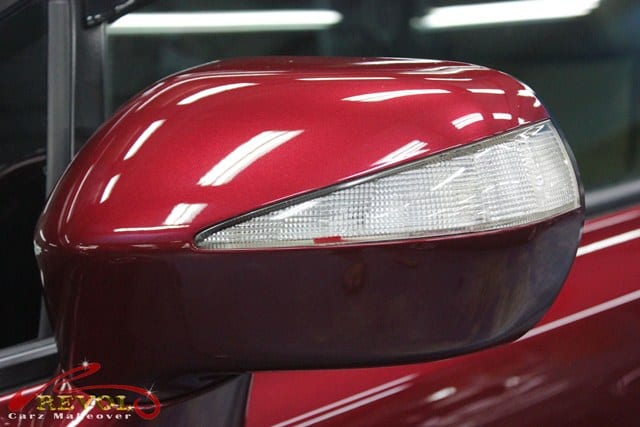 After spray paitning, side mirror is back like new!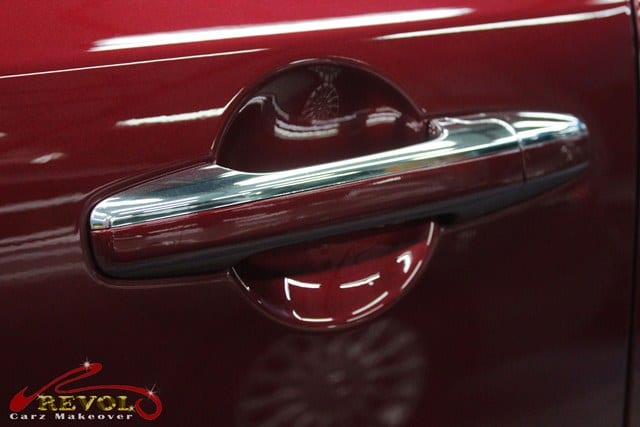 Same for the door handle too
A well throughly cleaned and conditioned interior
Beautiful red glossy rear view
Well polished exhuast pipe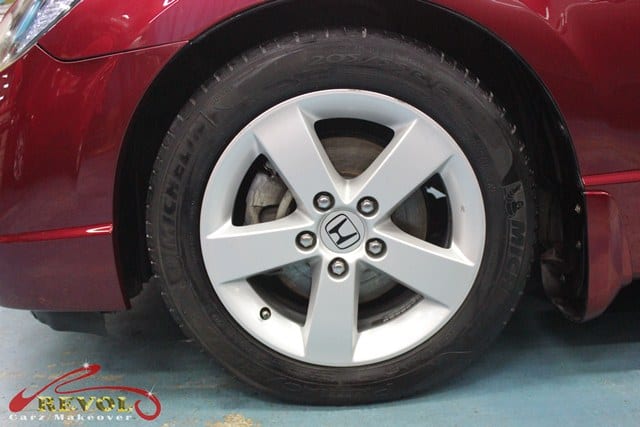 A spotless restored rim completed the "New" car feel! Thank you for reading!