Happy New Year Everyone, We hope you had a great new year celebration. In the beginning of the 2015 New Year, we are extremely happy and privileged to receive another compliment from another one of our happy customer- Mr. Shaharin
" I would like to show my appreciation to Marcus and Revol Carz Makeover Team for doing up such a wonderful spray painting on my Honda stream.
The job done exceeded my expectation and I am glad to choose you guys for my spray painting with ZeTough paint protection services.
I really like the effort of ensuring all the interior area such as the engine compartment and leather seats are thoroughly cleaned up which revive back my lost new car feel!
You guys really deserve the praise!
Keep It UP!"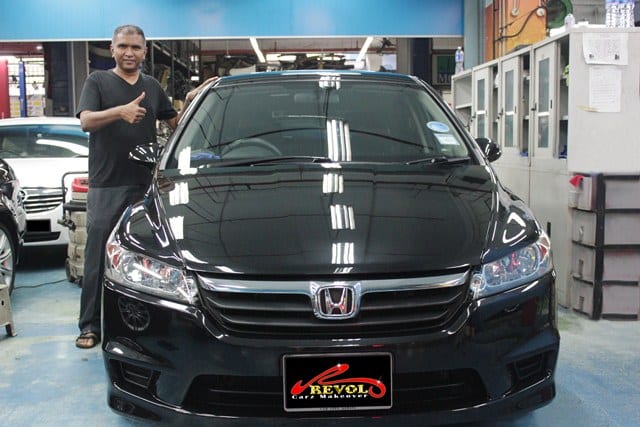 Revol Carz Makeover management would like to express our appreciation and thanks for Mr. Shaharin's testimonial. We sincerely thank you for your support in Revol Carz Makeover for your paint protection and spray painting services. We appreciate it very much. Great to have another supportive happy customer! Enjoy viewing the before and after transformation! Cheers, Revol Carz Makeover Management Team
Before
Mr Shaharin Honda Stream arrived Revol Carz Makeover workshop for the makeover session As usual with years of driving, small stone creating paint chipped off mark is inevitable
Close up view reveal more paint chipped off mark and a tired looking headlamp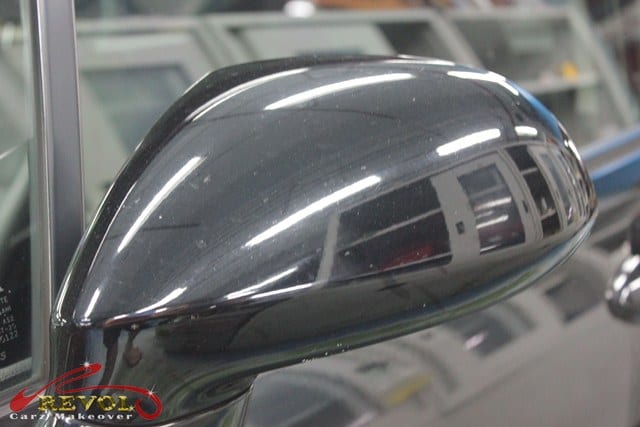 More paint chipped mark on the side mirror
Paint chipped off marks due to door opening Up coming photo- the completed full car respray with ZeTough glass coating paint protection Now here comes the highlight and one of the most important part of the make-over. The coating of ZeTough Glass Coat Painting Protection!
Did you notice the shine difference after the ZeTough Paint Protection coating? The newly sprayed paintwork is more enriched, glossier and protected.
Simply beautiful
The headlamp is clearly more refreshed now!
Full engine compartment cleaning completed the new car feel
Side mirror back to its new condition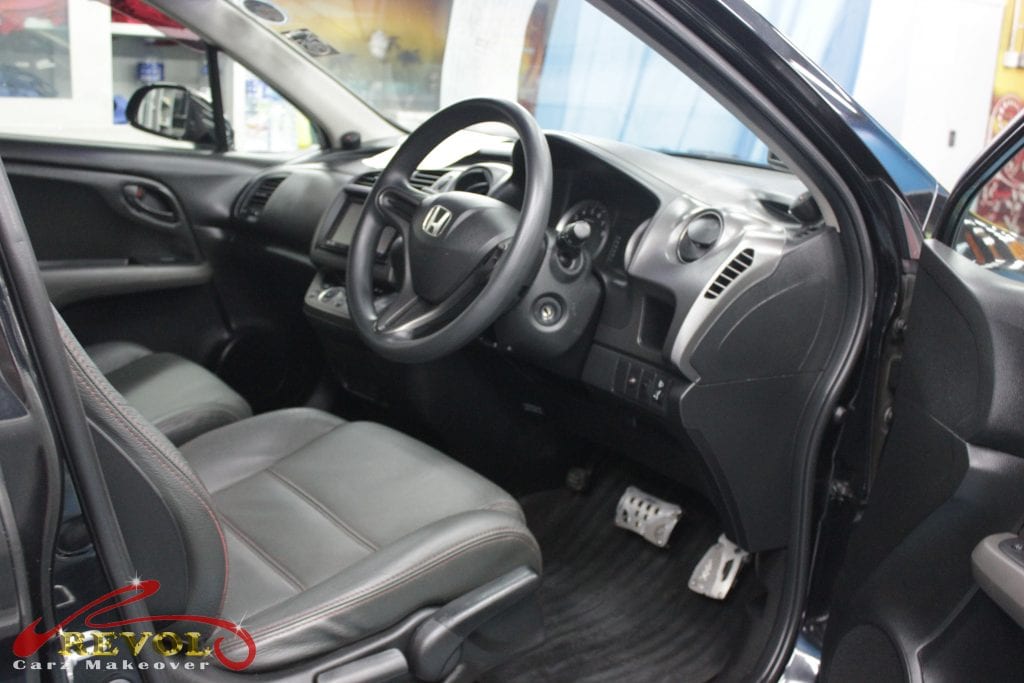 At the finishing section, the work includes minute detailing, interior grooming and multiple rounds of polishing and buffing.
To enhance the shine to a complete showroom condition feeling, additional detailing, fine-polishing (to ensure no swirl marks) and interior detailing and restoration are carried out.
Before exhaust Pipe polishing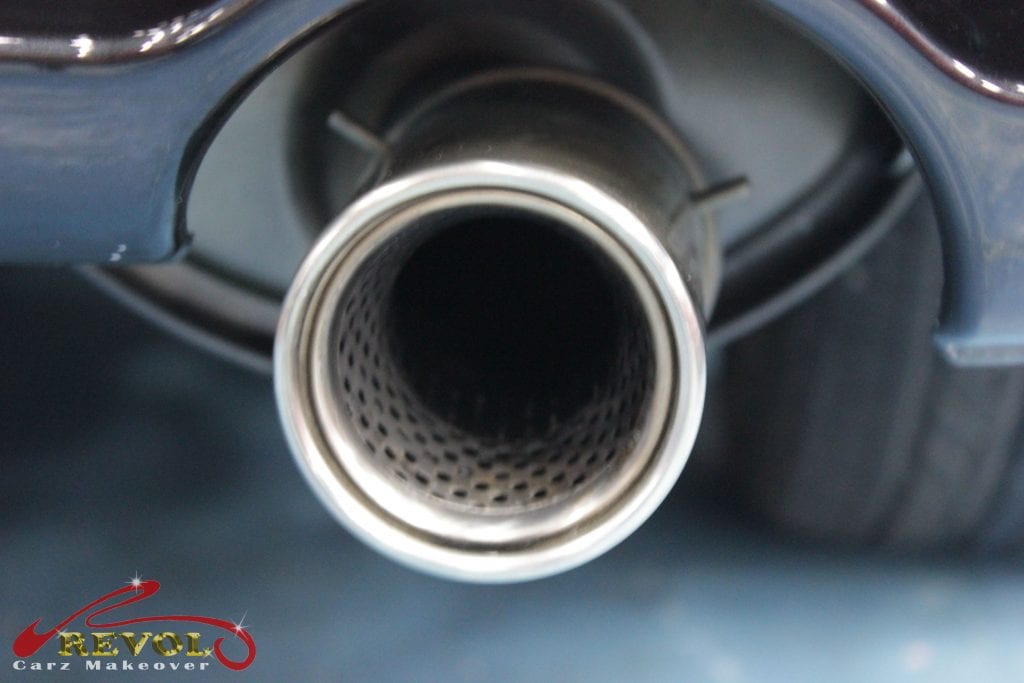 A well polished exhaust pipe will complete a new car feel
Not forgetting
A well polished rims then will only completed the New Showroom feel too! Thank you for reading!
---