Hi Everyone, We are excited to welcome the arrival of the Maserati Classic 2008 (Limited Edition) "ONE OF 100" CELEBRATION MASERATI QUATTROPORTE "COLLEZIONE CENTO" ZEGNA LIMITED EDITION! In celebration of its 100th anniversary, Maserati teamed up with the world's renowned Italian fashion designer company, Ermenegildo Zegna to produce just 100 units of the limited special edition model, the Maserati Quattroporte "Collezione Cento" super deluxe luxury sedan. Exclusive to the 100 limited editions, the Quattroporte's exterior paintwork features special Platinum-Silk with aluminum pigments. It was rewarding for us in joining the celebration to treat the unique 88/100 Maserati Quattroporte Collezion Cento here at Revol Carz Makeover workshop. We groomed and protected the unique paintwork adequately with ZeTough Ceramic Paint Protection. Under the bonnet, the twin-turbo 400 horsepower, 4.2 litre 524lb/ft torque, V8 engine, paired with hydraulic automatic 6-speed transmission is able to bolt from 0 to 100 km/h in 4.7 seconds.
The 88/100 Maserati Quattroporte Limited Edition featuring unique Platinum-Silk and ultra-fine aluminum pigments.
A closer look at the exterior of the Quattroporte Ermenegildo Zegna's fine luster with a soft sheen to the finish. The same finish is applied to the 20-inch Mercurio alloy wheels.
The front lights stand out with captivating design.
The 4.2 litre special edition Quattroporte is equipped with twin-turbo 400 horsepower, 524lb/ft torque, V8 engine. The Italian stallion can bolt from 0 to 100 km/h in 4.7 seconds.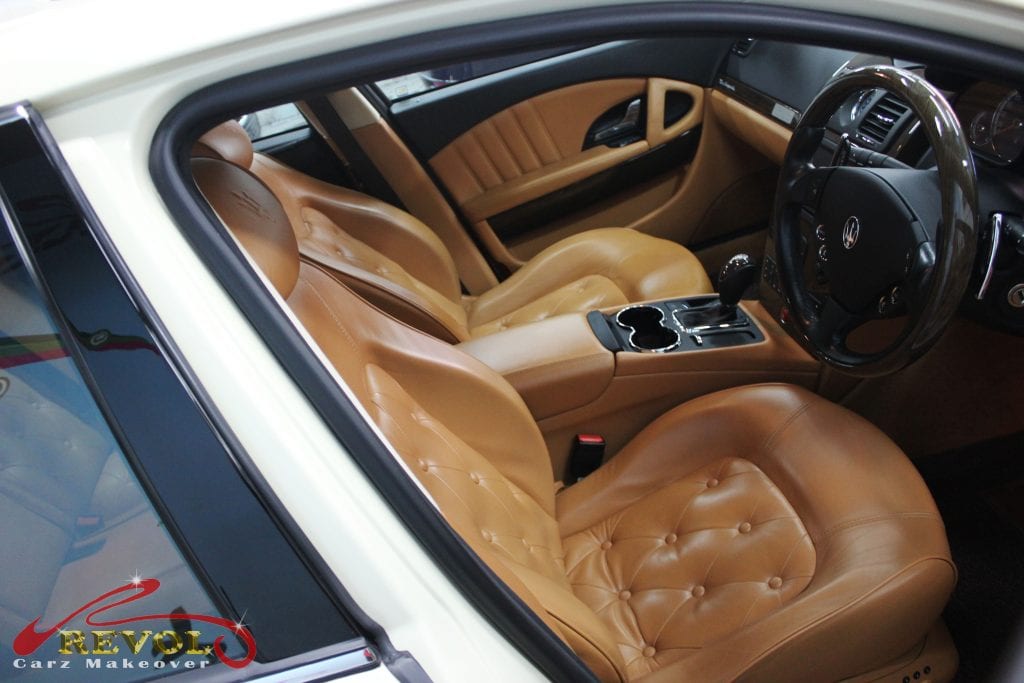 The extravagance of luxurious interior boasts of Zegna designer's touch in warm colors and fine walnut wood trims.
The rear seat passengers are presented with multimedia entertainment system music enjoyment like making phone calls, browse internet and sending emails via keypad built into the armrest.
The interior is exquisite, fitted with "Poltrona Frau Cuoio" tan leather.
Maserati produced only 100 of the Quattroporte Ermenegildo Zegna Limited Edition with "Quattroporte" affixed to the dashboard.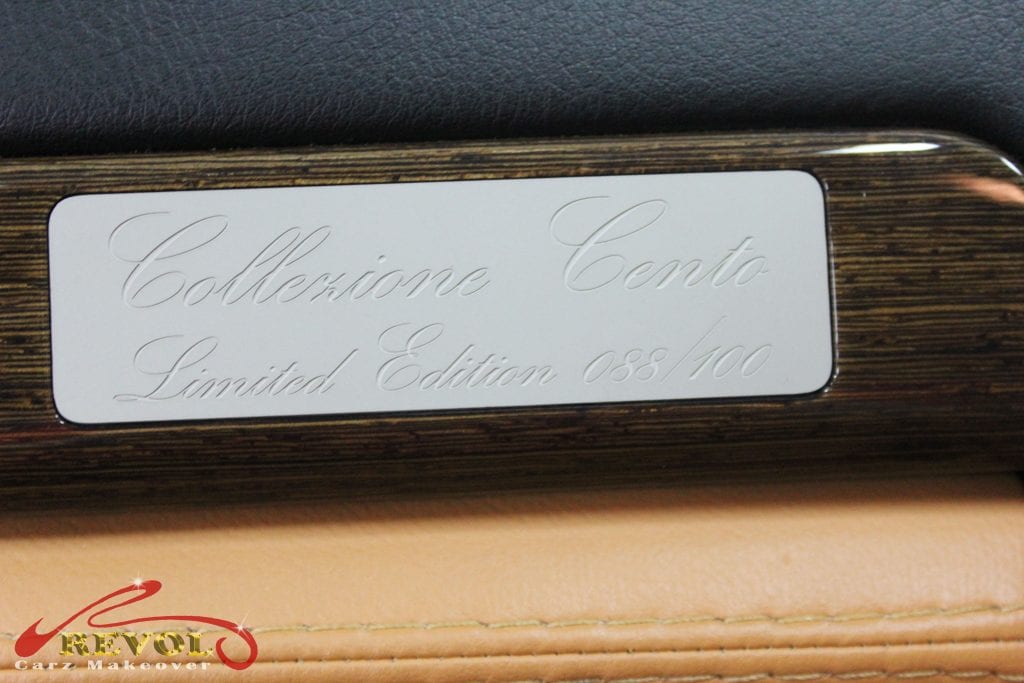 The "Collezione Cento Limited Edition 088/100" badge is proudly engraved steel plate on the walnut dashboard. This is, exclusively, the 088th of 100 cars Limited Edition in the whole world.
The analog classic clock lends a touch of class on the dashboard between the blower vents.
The rear end of the Maserati "Collezione Cento's" innate elegance with the twin oval exhaust pipes poised with the triangular looks of the tail-lights.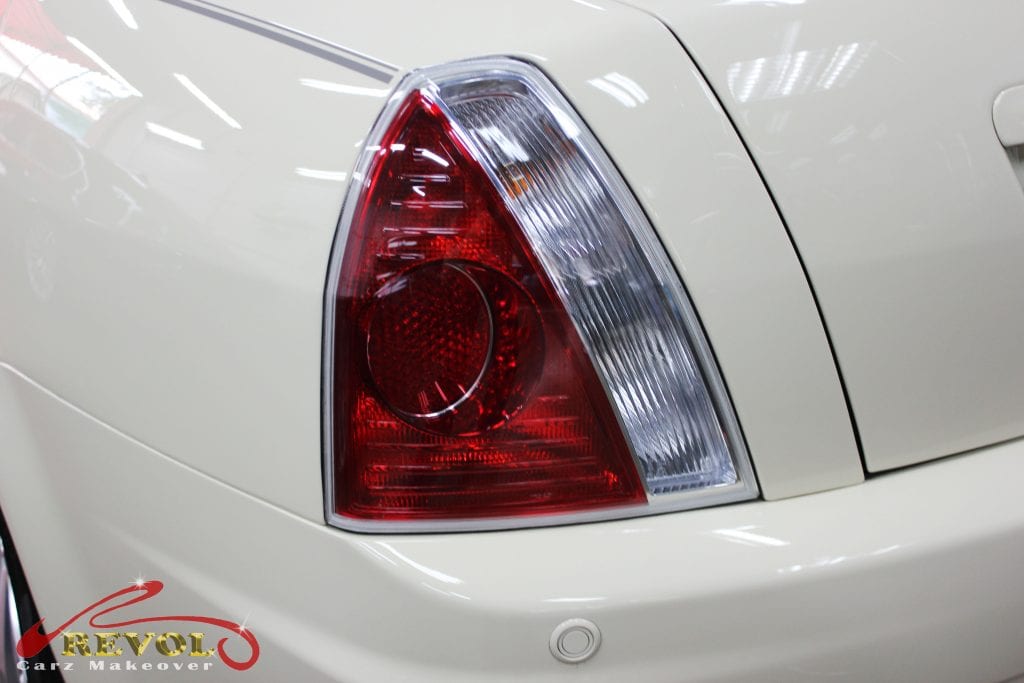 Rear triangular tail-lights.
Sports twin oval exhausts with pneumatic for aural delight.
Soft luster finish is applied to the 20-inch Mercurio Alloy Wheels. Grooming the 88th of 100 Limited Edition Maserati Quattroporte "Collezione Cento" Zegna was indeed a rare experience and excitement for our team. The happy owner has a peace of mind that his Special Edition Maserati's paintwork will enjoy long-term protection by ZeTough Ceramic paint protection coating. Thank you for reading!
---