Hi Everyone, Today we feature one of the luxury sedan – Audi A7 that had rolled in for a make-over spray-painting color change spray and finished with ZeTough Ceramic paint protection coating! We hope you will enjoy viewing the total transformation from the before and after pictures of on this beautiful Audi A7 whom have its colour changed.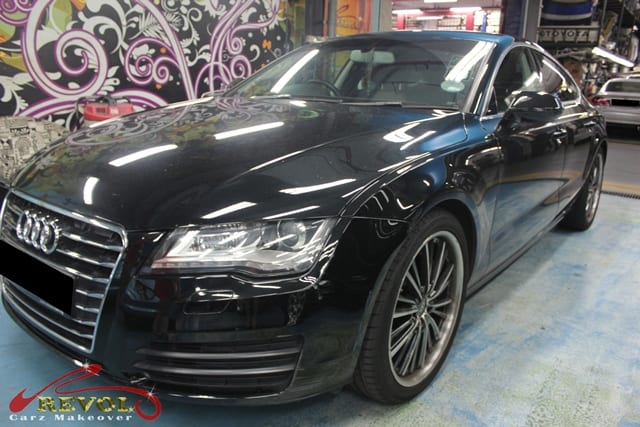 The Audi A7 arrived at our Revol Carz Makeover workshop and we took some "before" photos of her.
The overall condition is still pretty good expect for some minor damage on the front bumper and the owner decided its time for some refreshing colour change
The before rear view of the Audi A7 When the Audi A7 arrived Revol Spray painting workshop, we wasted no time and began our dismantling process to eradicate any hint of color change that might expose the previous color. Highly skilled dismantling process is utmost important to enable our professional spray painter to reach the deeper into internal areas so that the previous color layer is not exposed.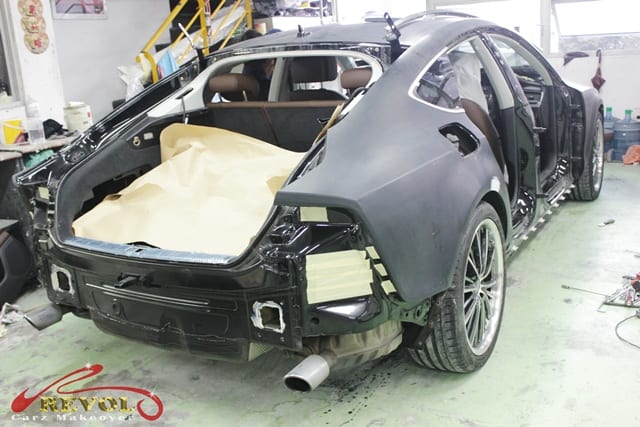 In fact, almost all the parts that ought to be removed are carefully dismantled to achieve the best result.
Including the car boot too To enhance the shine to a complete showroom condition feeling, additional detailing, fine-polishing (to ensure no swirl marks) and interior detailing and restoration are carried out.
Now here comes the highlight and one of the most important part of the make-over… A colour change to Cuvee Sliver and the coating of ZeTough Ceramic Painting Protection Coating! The newly sprayed paintwork is more enriched, glossier and protected.
A close up view of the newly colour change Audi A7 front bonnet view
Audi A7 new colour change side mirror
Well polished engine bay with colour change.
A nicely clean up interior will complete a new car feel
Sporty and elegant rear view
We ensure it really look like a new car by not forgetting the exhaust pipe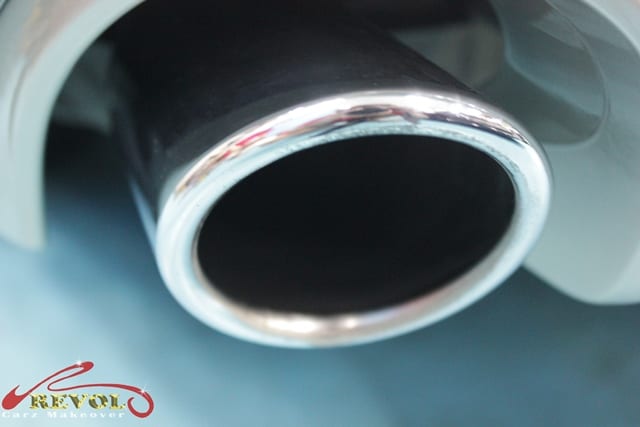 Beautifully restored exhaust
A clean and shiny rims completed the new car showroom feel. With ZeTough ceramic paint protection; full exterior detailing; interior cleaning and conditioning, rims restored back to like new condition; this Colour Change make-over Audi A7 beauty was happily ever after with her happy owner. Pondering giving your car a new lease of life? Change of new color or require partially repair and spray or have the thoughts of whole car re-sprayed? Visit us at Revol Carz Makeover for a friendly chat and free assessment with absolutely no obligation. Thank you for reading!
---