A "little" sunny lemon Citroen C4 Cactus was sitting at our Revol's Carz Makeover workshop today and it opened the eyes of several people who came closer to inspect the quirkiest car never before seen in any vehicle. So what's so special about it? Unusual and quirky that is. The eye-catching All-New C4 Cactus features the exclusive Airbump® panels to protect the bodyworks, "floating roof", high-tech split headlights built into the Airbump, and also, it has the world's first "airbag-in-the-roof" creating more space in the cabin. Inside the CITROEN Cactus 4, the feel is simply inviting, spacious, and comfortable. Absent are the usual instrument clusters.
The two intuitive digital screens control freed up space on the slender dashboard. Wide sofa-style seats of authentic natural materials add to the stylish, relaxed ambiance. The C4 is designed to run silently on battery power at low speed with a new generation 1.2-litre, 3-cylinder PureTech 82 turbo-charged petrol engine with 60kW/74 hp, torque 118Nm. CITROEN factory declares the top-speed is167 km/h and 0 to 100km/h acceleration at 12.9 seconds.
Enjoy Viewing!
The most eye-catching features of the Citroen's Cactus exterior are the exclusive Airbump® TPU rubber panels that protect the bodywork from everyday bumps and dents, splits headlights, airbag-in-roof and its "floating roof" which looks it is disconnected from the car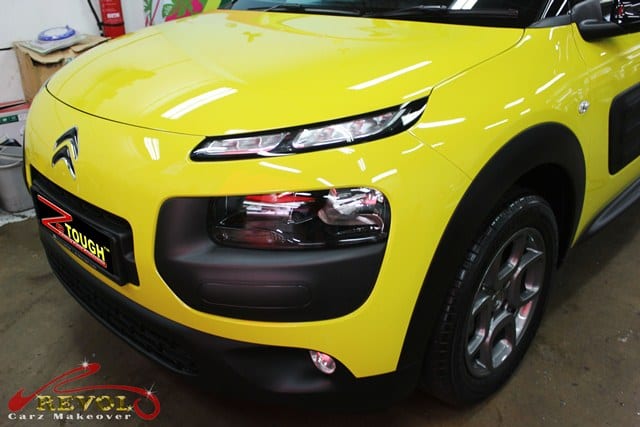 The front of the Cactus-4 features high tech slim LED headlights built into the Airbump® , daytime running lights and fog lamp/static cornering lights
Slim LED headlights with Airbump® built into the Cactus' front bumpers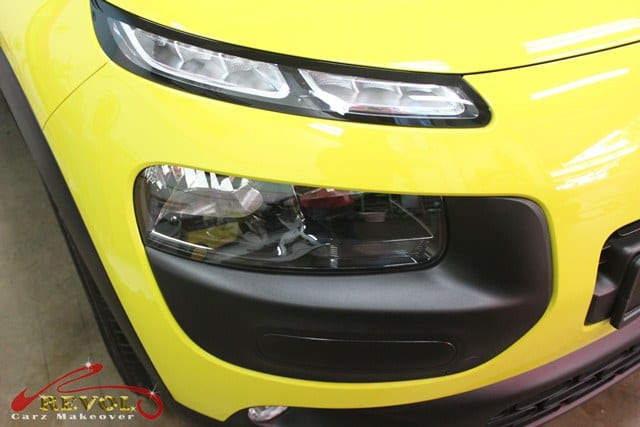 Split front LED front lights with protective side panels are one of the most striking features
Inside the CITROEN Cactus is spacious and comfortable. Intuitive digital controls on the two screens freed up space on the slender dashboard. Wide sofa-style seats use authentic, natural materials for stylish ambiance.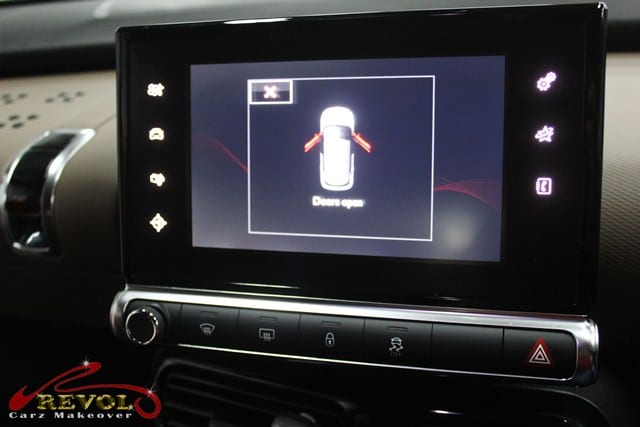 A large high-tech, second 7 inch touch-screen color display on the central console with seven touch-sensitive buttons, includes a navigation system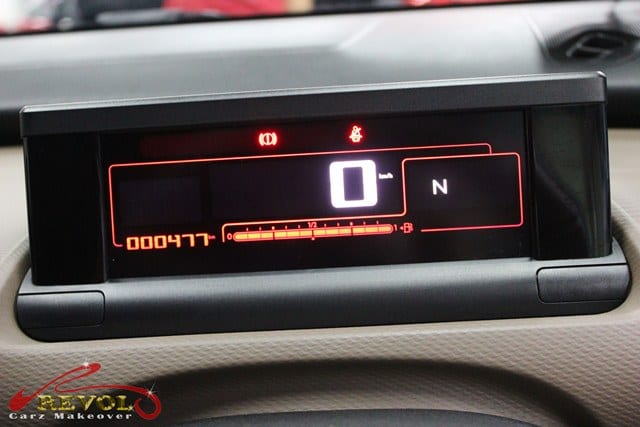 The CITROEN C4 Cactus comes with an unusual digital speedometer
CITROEN Cactus-4 Auto-version gets a simple three-button control instead of a conventional gear selector
The central console features two powerful high-quality active loudspeakers
The Top Box: An unusual dashboard has an Intuitive storage compartment that works like a suitcase
Airbump® built into the Cactus' 3-D effect rear lights
Unique design 16-inch CITROEN C4 Cactus alloy wheels The quirky-looking CITROEN C4 Cactus offers a refreshingly fun and smooth drive. The impressive, futuristic Cactus will win you over even more with post-ZeTough Ceramic Paint Protection. Eco-friendly ZeTough paint protection creates ceramic-like shine and guaranteed longer-lasting, hard-ceramic-like paint protection that requires effortless maintenance after each treatment. Thank you for reading!
---