Hi Everyone, The First-ever BMW 4 Series Gran Coupe was the centre of attention at Revol Carz Makeover Workshop today and so, we nominated it the "Car of the Week!" for this blog. The BMW Grand Coupe is a strikingly handsome five-door hatchback evolved from the 3-series. With added elegance and sophistication such as frameless doors, elongated roofline and large one-piece boot, the perfect silhouette of the Gran Coupe appears more streamlined and athletic. The 4 Series Gran Coupe is powered by a 240-horsepower twin-turbo 2.0-liter four-cylinder petrol engine, with an eight-speed automatic that can propel the car from 0-100 km/h in 7.6 seconds and an electronically limited top speed of 236 km/h. Hope you will enjoy the following photos!
BMW 4-Series Gran Coupe with gently long sloping roof line, more aggressive front bumper and the larger fender creates an elegant silhouette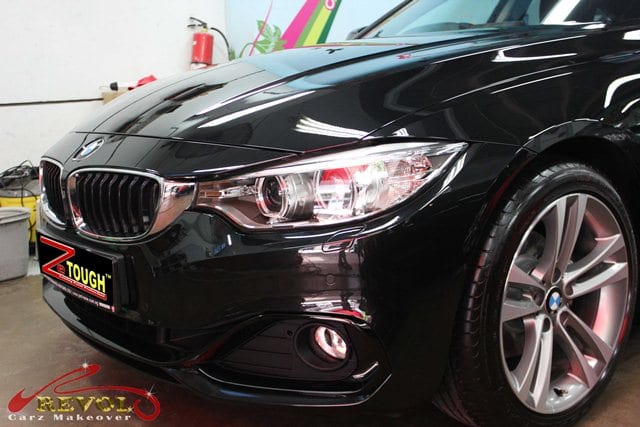 The powerful front apron and Air Breather which channels air flow at the front wheels are prominent features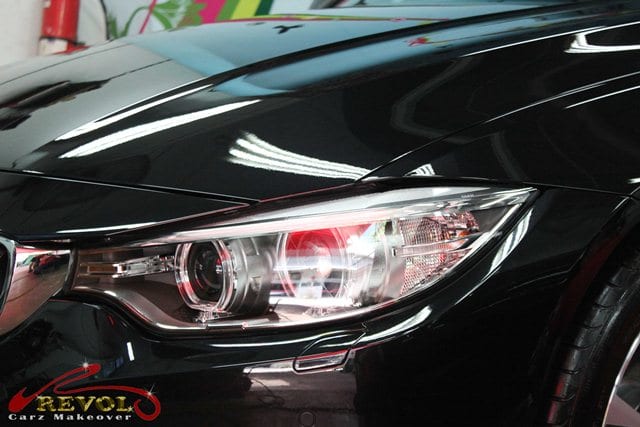 The BMW Gran Coupe's full LED Dual Headlights
Impressive power and unique fuel efficiency, the BMW's excellent twin turbo-charged 2.0 liter, 240 horsepower, 4-cylinder engine can propel the car from 0-100 km/h in 7.6 seconds
Elegant electric wing mirrors
The interior elegance is focused on high quality leather seats of luxury materials. The uncluttered instrument panel and center console tilt towards the driver in the Gran Coupe
BMW EfficientDynamics, eight-speed Steptronic Automatic Transmission is a new benchmark in dynamic performance
iDrive Assistant display system, located between the dials, alerts the driver of Lane Departure, Approach and Pedestrians
The Gran Coupe's doors with frameless windows add a sporty look and spaciousness
The BMW Gran Coupe features a large one-piece tailgate that opens along with the rear window as a single piece
Twin chromed exhaust pipes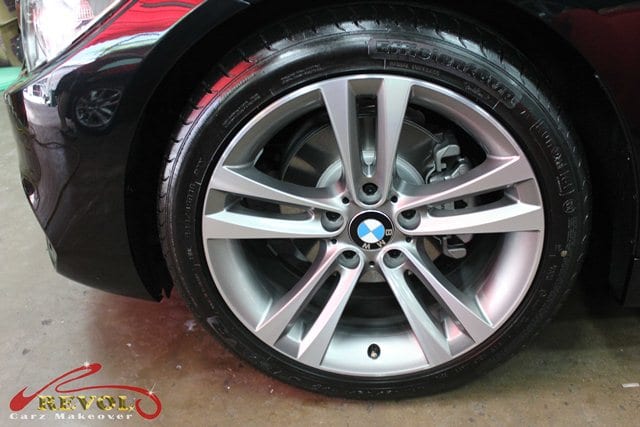 Standard 18-inch V-Spoke, Style 398 alloy wheels, exclusively designed for the BMW Gran Coupe. The First-ever 4 series Gran Coupe was one of the many BMWs to have had the ZeTough Ceramic Paint Protection. A long term protection and effortless after car maintenace is guaranteed with warranty. Thank you for reading!