Hi Everyone, We polished "a diamond" our Revol's Carz Makeover Workshop today! Actually what we mean is, we groomed a new Lexus NX200T that looked much like a diamond on the exterior. The closer you look at it, the more facets you see of a sculpted diamond-like surface. Added as well with its ZeTough Ceramic Paint Protection Coating. The NX200T is strikingly aggressive and dynamic in the seamless Lexus' bold-design that is undeniably a head-tuner. Powered by a 1998cc, 16V; four-cylinder turbo petrol engine mated with a six-speed automatic, four-wheel drive transmission, the NX200T accelerates from standstill to 100 km/h in 7.1 seconds and hitting a top speed of 201 km/h.
Taking the stylish and aggressive NX200T diamond-shaped body to a whole new level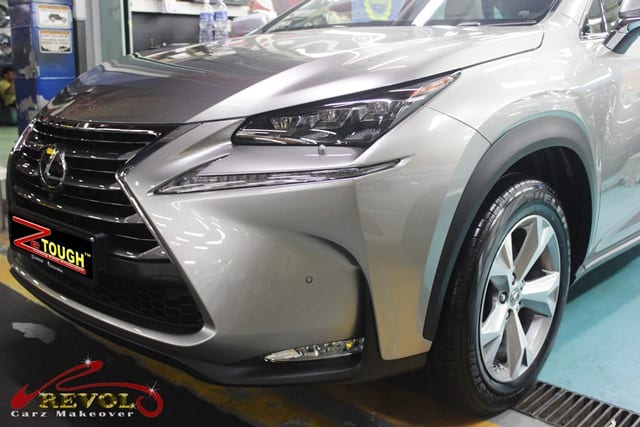 NX200T exterior features F-Sport bumpers, signature spindle grille, LED head-lights and daytime running lights integrated into the front bumper
Featuring Lexus first 2.0-litre, 4-cylinder, with 235 horsepower petrol turbo-engine, mated with a 6-AT Super Electronically Controlled Automatic Transmission
NX 200T'S innovative Wing-Mirrors with integrated lighting and world's first door handle mechanism with hidden key barrel
The INTERIOR of the NX200T offers advanced HMI (Human Machine Innovation) technology with Lexus' Driver-Oriented design concept.
The easy-to-read, 4.2-inch Multi-Information Dynamic Display between the dial cluster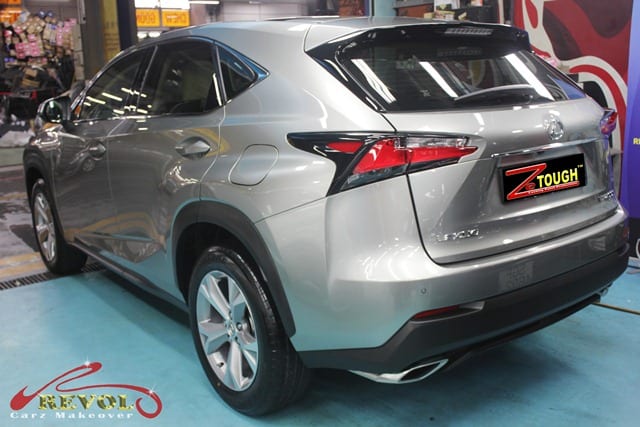 The rear exterior view of the Lexus' signature L-shaped LED tail-lamps that resemble brilliant crystals
Unique diamond-shaped exhaust pipe
18-inch F SPORT Split-Five-Spoke Aluminum –Alloy wheels The final coats of the Revol's ZeTough Ceramic Paint Protection treatment created a long-lasting, ceramic shield on the Lexus NX200T's paintwork, adding brighter sparkles to its diamond-shaped body Thank you for reading!
---