The Classic Rolls Royce Silver Shadow was once a symbol of the successful, rich and famous, business mogul and even royalty. Indeed the lavish Rolls Royce is the epitome of luxury motoring during its nostalgic period and was one of timeless and most beautiful cars ever built .
Under the long heavy hood lies a 6,750cc V8 OHV engine that generates 200bhp and 250 lb/ft of torque. Performance was not quite remarkable with the 0-100 km/h scoring in12 seconds and the top speed hits185 km/h.
The interior is lavishly adorned with every luxury options. The individually styled seats are trimmed with the finest Connolly hide.
The quintessential British Rolls Royce Silver Shadow deserves royal welcome at Revol Carz Makeover studio as her highness rolled in sillently for a regal grooming with treatment of ZeTough Ceramic Paint Protection Coating.
Hop on and join us behind the scene at our Revol Carz Makeover studio as we unveil the masterly craftsmanship that transformed the vintage Silver Shadow to an amazing showroom gem with the award-winning ZeTough Ceramic Paint Protection Coating.
We hope you will enjoy viewing the following photos!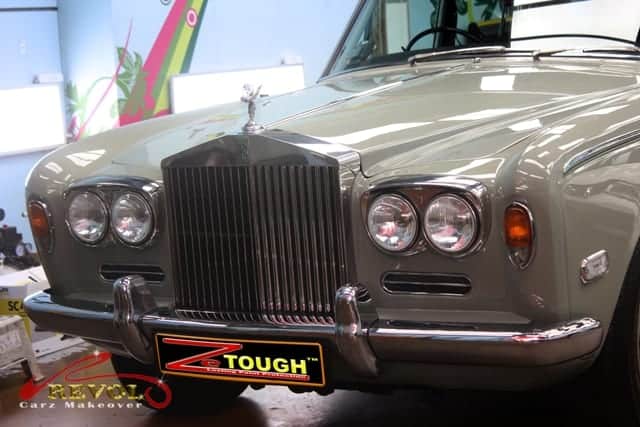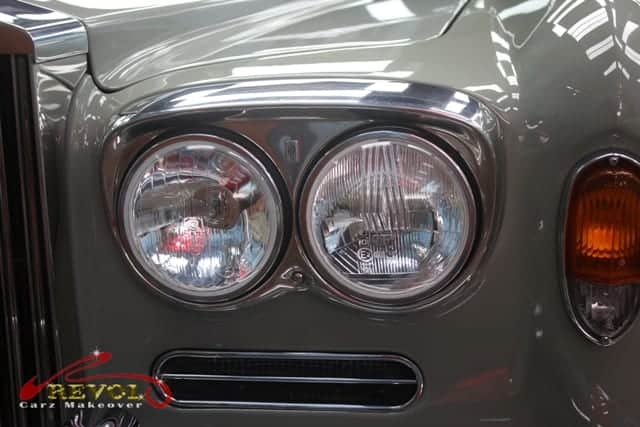 Whether your car is vintage or straight from the showroom, giving your car the treatment of ZeTough Ceramic Paint Protection Coating is a prudent long term investment in paintwork protection. It adds oomph and value to your car like the restored Rolls Royce Silver Shadow despite its age.
The makeover certainly left the owner speechless with satisfaction and very happy indeed.
Express your distinction in the finest perfection in car surface protection with the proven, ZeTough Ceramic Paint Protection Coating that is certainly the best value for money.
The transition of the vintage Rolls Royce Silver Shadow to a spectacular showroom shine is truly awe-inspiring. The amazing result speaks for itself. .
Revol Carz Makeover is your right choice. Visit us to know more about our affordable and transparent services.

With the proven coating of the Eco-friendly ZeTough Ceramic Paint Protection coating, we guarantee your car's paintwork gets unparalleled protection with the guaranteed showroom shine throughout your ownership. Maintenance after the coating is minimal.

Thank you for reading!