Tired of the color of your car? It is probably the best auspicious time to give your car with a good makeover pampering with a gleaming new coat of paint.
At Revol Carz Makeover, our limelight falls on a beautiful BMW 523i which rolled in for a new coat paint and a treatment of ZeTough Ceramic Paint Protection Coating for that astonishing top-notch showroom finish.
The BMW 523i actually is powered by a smooth 2.5-litre inline-6 engine developing 204bhp and 250Nm of torque that thrusts the 0-100km/h acceleration in 8.5 seconds and a top speed of 234km/h.
We invite you to take a virtual tour to our studio and take a glimpse at the transition of BMW 523i that hogs the limelight after the Revol Makeover.
We hope you will enjoy viewing the following photos!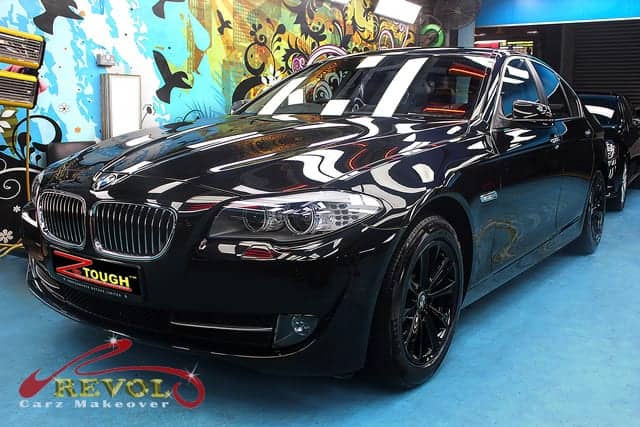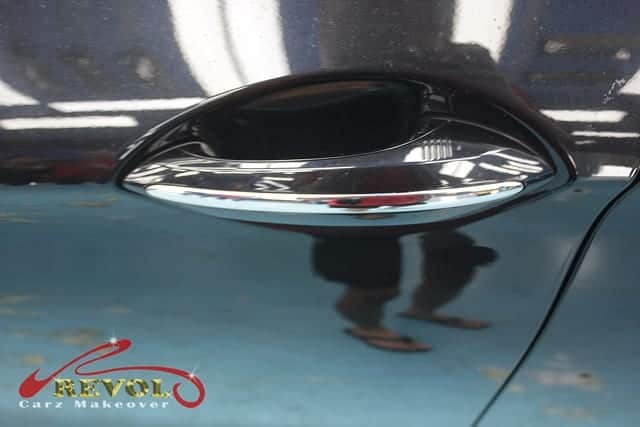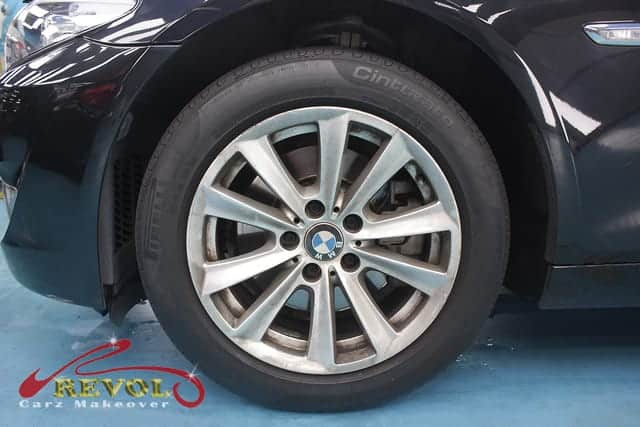 All the wheels are restored to show-quality finish.
Our egos soar when satisfied customers post good reviews of Revol Carz Makeover's expertise.
We bring to you the finest perfection in car repainting and paint surface protection with our proven, ZeTough Ceramic Paint Protection Coating that gives you the best value for money.
See how we have successfully transformed the BMW523i to beyond showroom condition again. The stunning result speaks for itself. The 523i turns out even more spectacular than its previous showroom condition and will glisten with greater permanence too.
Impressed by the stunning outcome of the makeover? Your car too can enjoy the reliable, long lasting surface protection. You can count on our award-winning and proven, ZeTough Ceramic Paint Protection Coating. Yes, imagine what we can do for your car!
With the treatment of the renowned ZeTough Ceramic Paint Protection, we guarantee your car's paintwork gets maximum protection with the showroom shine throughout your ownership. Maintenance after the treatment is minimal.
Thank you for reading!