A lingering nostalgic feeling filled the air at Revol Carz Makeover studio as a head-turning Vintage Alfa Romeo 1.6GT Junior dressed in shocking pink rolled gingerly in for her well-deserved ZeTough grooming and makeover.
But don't be fooled by the name, "Junior" appended to this model. The good-looking 1.6GT (Gran Turismo) Junior is indeed fast and charismatic.
The Alfa Romeo GT 1600 Junior was first introduced in 1972, to plug the gap between the GT 1300 Junior and the larger 2000 GTV.
The engine was substantially the same 1570 cc as that of the Giulia Sprint GTV. At 89 horsepower and weighing 900kg, the lightweight classic could top the 0-100km/h sprint in a respectable14 seconds.
With sophisticated lines and youthful demeanor, the Junior is a well proportioned coupe that boasts sophisticated sculpted front including integrated quad headlights and wheels that filled the fender wells for an aggressive sporting look.
The beauty continues inside. With simple flat faced dashboard with wood grain surfaces and large dials highlighted the Alfa Romeo GT Junior's singular mission of fun in motion while a five-speed manual shifter sits between the vinyl seats. This is a fine example of Italian craftsmanship.
We invite you to take a virtual tour with us to our Revol Carz Makeover studio and experience our incredible makeover process and awe beautifully transformed vintage sweetheart.
We hope you will enjoy viewing the following photos!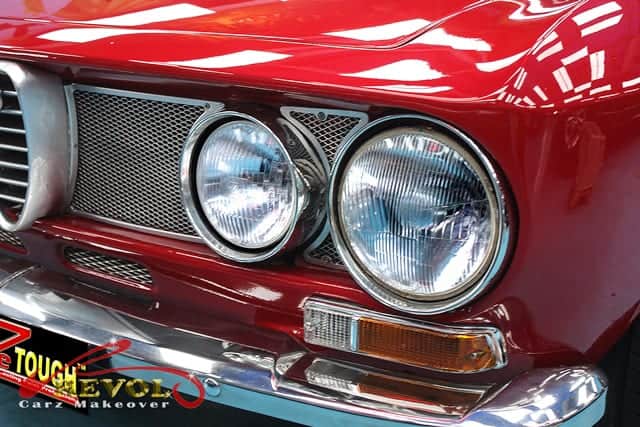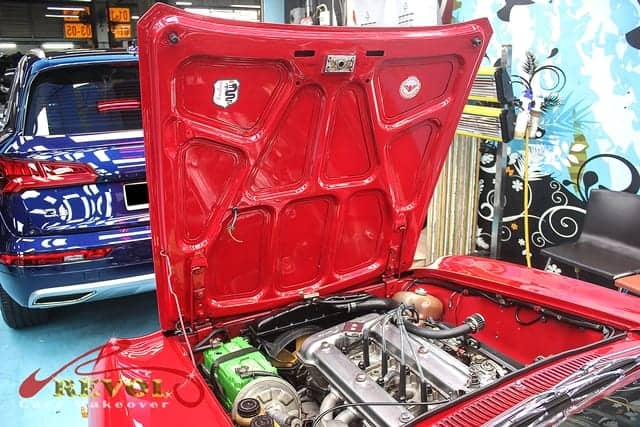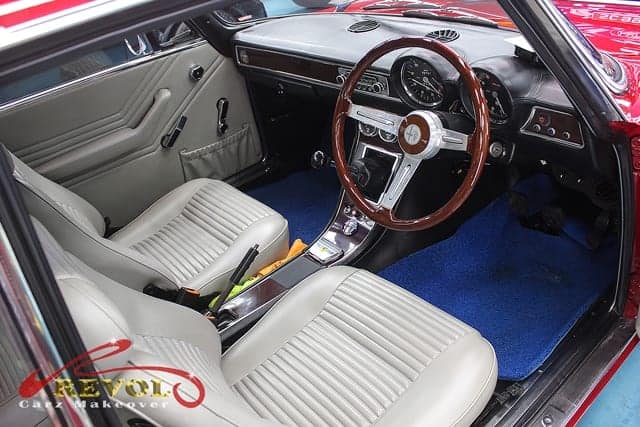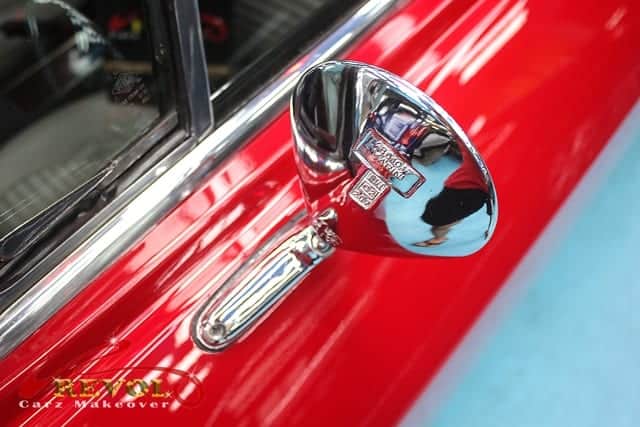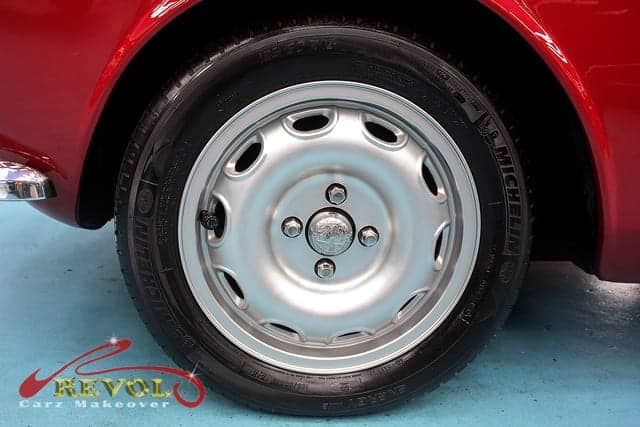 Express your distinction in the finest perfection in car surface protection. Our proven, ZeTough Ceramic Paint Protection Coating gives you the best value for money.
See how our veteran detailers can transform the vintage Alfa Romeo 1.6GT Junior to beyond showroom condition again. The spectacular result speaks for itself. The Junior turned out more awesome and glistening with greater permanence too.
Revol Carz Makeover is your right choice. Visit us to know more about our affordable and transparent services.
With the proven coating of the Eco-friendly ZeTough Ceramic Paint Protection coating, we guarantee your car's paintwork gets unparalleled protection with the guaranteed showroom shine throughout your ownership. Maintenance after the coating is minimal.
Thank you for reading!