The souped-up Super-sports car, Ferrari 360 Modena deserves a super tough paint surface protection coating. And Revol Carz Makeover is proud to have treated the super car with the ultimate ZeTough Titanium Paint Protection Coating with astounding results.
Following the success of ZeTough Ceramic Paint Protection Coating which continues to gain popularity, we have further launched the ZeTough Titanium Paint Protection Coating, bringing the surface protection technology to a whole new level,.
ZeTough Titanium Paint Protection Coating offers superior enhancements in corrosion resistance, hardness and much longer lasting than ever. Like the ceramic coating, titanium provides stronger surface protection to your car and resists UV damages, environment hazards, chemicals and road grime better in the long run.
Titanium (TiN), is used to harden and protect cutting and sliding surfaces, for decorative purposes and as a non-toxic exterior for medical implants. Therefore it is absolutely safe and good for your car.
Extensively tested and certified by SGS, the World's leading testing and certification authority, ZeTough Titanium Paint Protection provides more superb features than ever.
Permanent surface coating protection.
Beyond 9H pencil hardness scratch resistance.
Extreme hydrophobic properties.
Superb self cleaning properties.
Weather and UV resistance.
Anti graffiti.
Excellent chemical resistance.
Oxidation and corrosion resistance.
Unbeatable deep gloss finish.
Zero cracking.
Check out the blazing hot Ferrari glistening with ZeTough Titanium Paint Protection Coating at Revol Carz Makeover studio.
We hope you will enjoy viewing the following photos!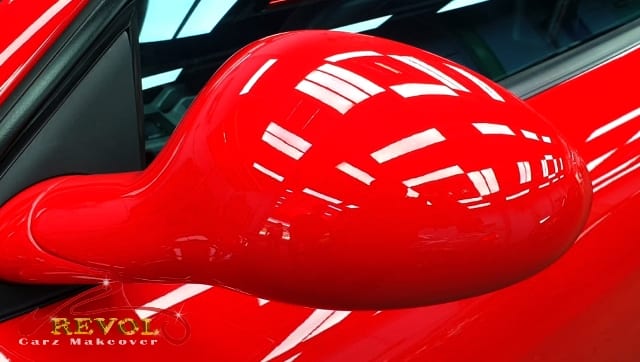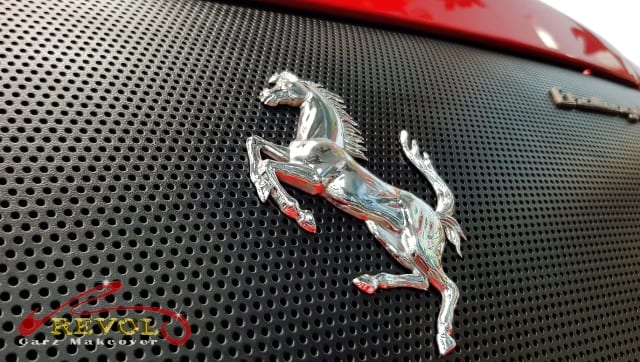 The hydrophobic properties of the coating resist dirt and grime better than traditional surface protection products. Your car stays cleaner and gleaming for longer period of time and is extremely easy to wash without scrubbing.
The Ferrari 360Modena awakens to a stunning show-quality wtih Revol artisanal detailing and treatment of ZeTough Titanium Paint Protection Coating.
Revol Carz Makeover is your right choice. Visit us to know more about our affordable and transparent services.

With the proven coating of the Eco-friendly ZeTough Titanium Paint Protection coating, we guarantee your car's paintwork gets unparalleled protection with the guaranteed showroom shine throughout your ownership. Maintenance after the coating is minimal.

Thank you for reading!