Mr. Wong's Volkswagen Jetta was flashing "battery" fault code. We advised him to drive to our workshop immediately before the battery power is totally depleted.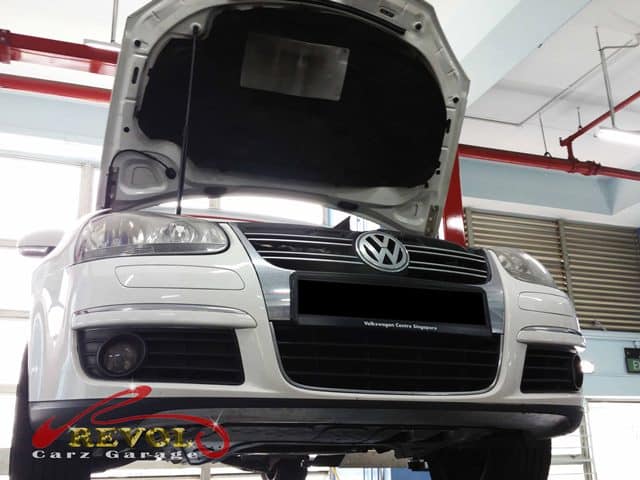 Immediately on arrival at our workshop, our Volkswagen team swiftly proceed to check on the cause.
It takes an eagle-eyed expert to spot the failed alternator. Excessive oil leakage into the alternator had caused failure in the alternator.
The brand new alternator on the left without blemish and the oil-soaked failed alternative (right) will be discarded.
Repaired and refreshed with complimentary car wash and a super-clean interior after vacuuming, the Jetta is returned to delightful Mr. Wong.
The car alternator generates electric power and is a major component of the vehicle's charging system.
The alternator charges your battery and supplies additional electrical power when your engine is running.
On the average, an alternator's lifespan is eight to 10 years and it is maintenance-free. When an alternator fails, your car may still run on battery power alone but will die as soon as the battery charge is depleted.
The most common symptom of a failing alternator is when a warning "charge" icon remains lighted on your dial or a battery fault code. Also when the alternator becomes weak, your car's headlights and dash lights become dim during idle but get brighter at higher rev. Coolant or oil leak can also damage the alternator.