If your car is emitting unusual sounds during the drive, there could be many causes that an experienced mechanic is able to troubleshoot – like a failed driveshaft needing a replacement.
Mr. Ang was referred by a friend to our garage for troubleshooting disturbing noises coming from the front of his car.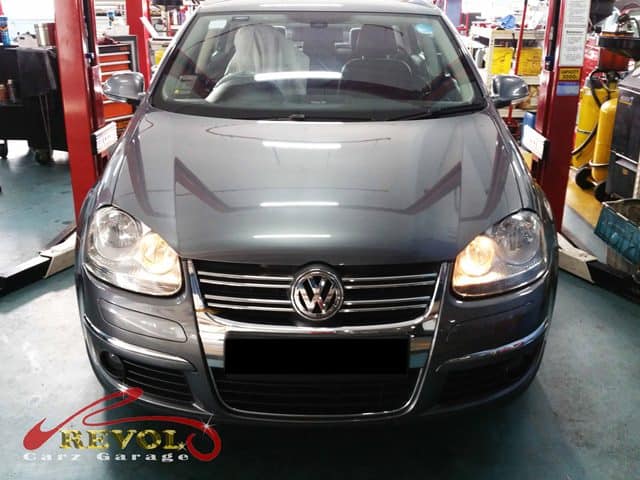 Mr. Ang visited Revol Carz Garage to trouble-shoot annoying noise coming from the front of his Volkswagen Jetta. This could be a case of a failed driveshaft so we checked it.
The Jetta is lifted for troubleshoot.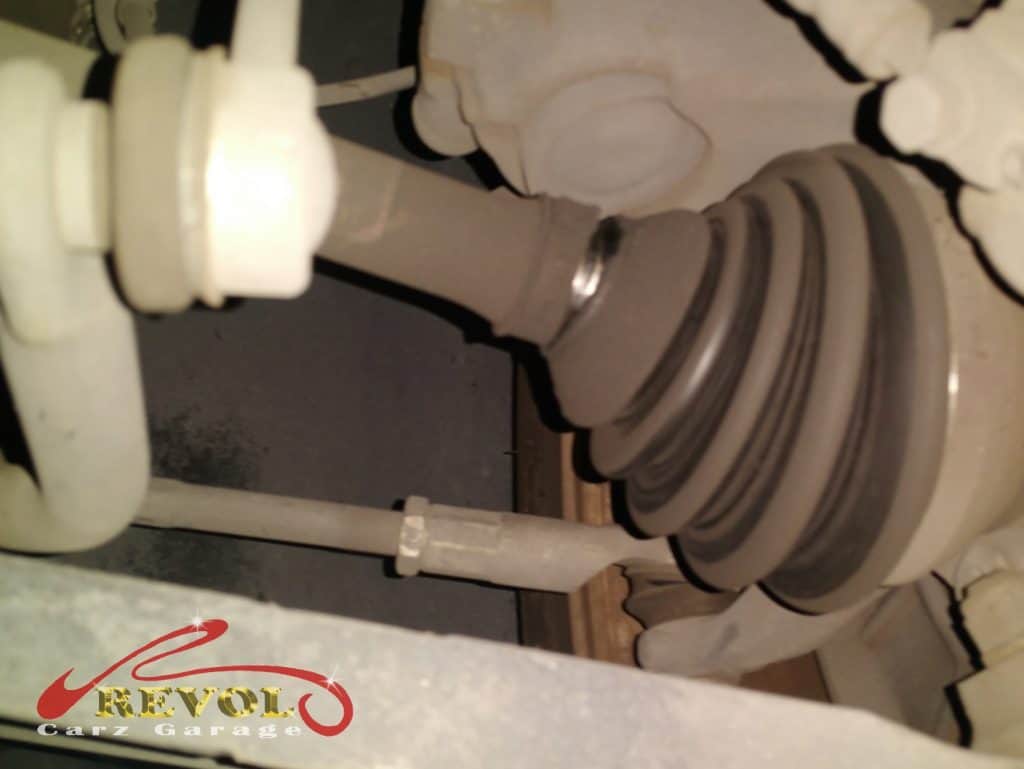 The worn driveshaft was the noisy culprit.
The failed driveshaft ceases to function as a dampener and it makes loud friction noises during drive.
Some of the common symptoms of a worn driveshaft:
-Clunking noise when you accelerate or shift between drive and reverse.
-Vibration when driving.
-Squeaking noise while driving.
-Loud and fast rattling noise.
-Difficulty in turning the car.
We repair the driveshaft for optimum and safe driving pleasure and your car is ready within the same day.
The car was returned to the delights of Mr. Ang and feeling relieved to know that his Jetta is whisper-quiet on the road after replacing the driveshaft. As always, every car serviced at our garage gets a complimentary car wash and vacuuming of the interior.