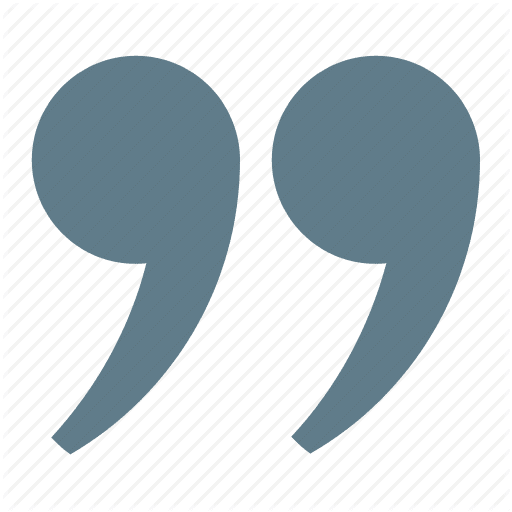 "…I have been a car owner for many years and have been to lots of car repair workshops. After visiting Revol Carz Garage for my car repair needs, they simply changed my typical view of a car workshop.
Normally I would be faced by workshop owners or manager or even mechanic with an attitude and highly charged rates.
At times I was not even given the option of what needs to be done immediately or items that can actually hold till the next car servicing for replacement.
As a car owner, I was often caught by surprise by the high repair bill when I collected back my car after the car servicing.
At Revol Carz Garage, this professional bunch of team simply changed my mind with their friendly and willing to listen attitude! I was constantly updated about my car repair status and also was given the options on the items rate and cost before the repair is being proceeded.
I would say Revol Carz Garage repair bill is one of the most transparent from my many years of visiting car workshop experience. Price quoted is what the final bill stated.
Their impressive services include knowing that I would need in a car to travel daily, they actually arranged a rental car for me at an extremely reasonable rates which I believe it is way below the market rates!
Of course, the most importantly – the car repair carried out is extremely well done and my high engine oil consumption problem is finally solved. Now I really enjoy the REAL sheer pleasure driving experience for my BMW.
Thanks Gavin and all of Revol Carz Garage Team!…"
Mr. Zuraimi,
BMW E60 5 Series Owner
Mr. Zuraimi's BMW E60 arrived at Revol Carz workshop, he was also facing high engine oil top up issue.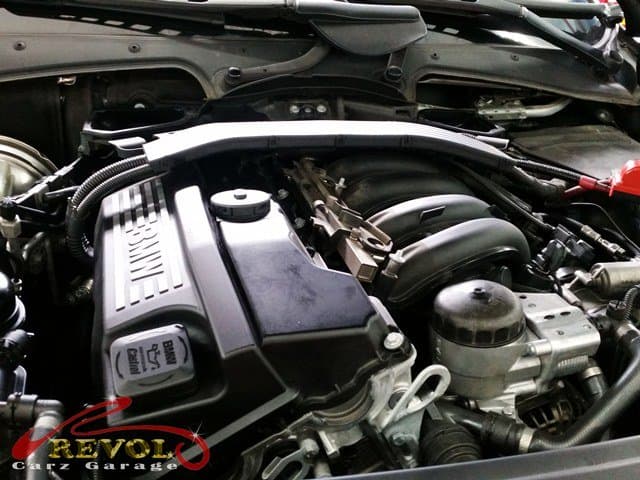 Replacement of the valve seal begin swiftly.
Valve cover has to be removed before we could perform the valve seal replacement.
Replacing of the value seals require special tools and the correct expertise.
One of the many valve seals that is badly needed worn out.
The next issue that Mr. Zuraimi have is his gear oil leakage too. This is a bit tricky as the leakage after inspection tells a more complex issue more than just a worn out seal..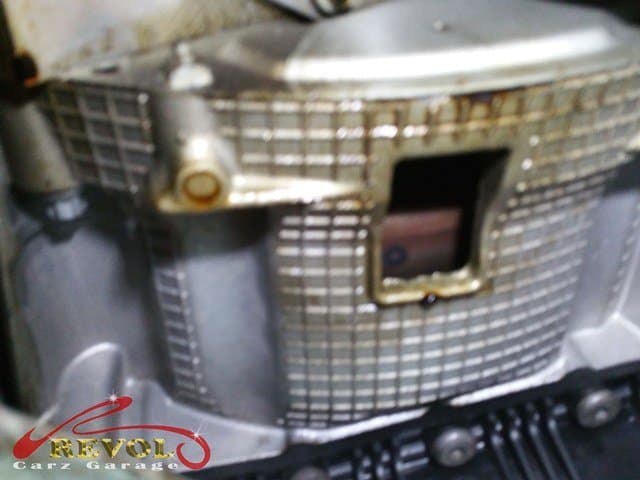 With our experience team technician, we make sure we get to the root of the problem and solve the problem once and for all.
Problem detected, a leaking transmission Oil pump.
Replacement of transmission oil pump O ring.
Using a professional caliper torque wrench will ensure better tightening results.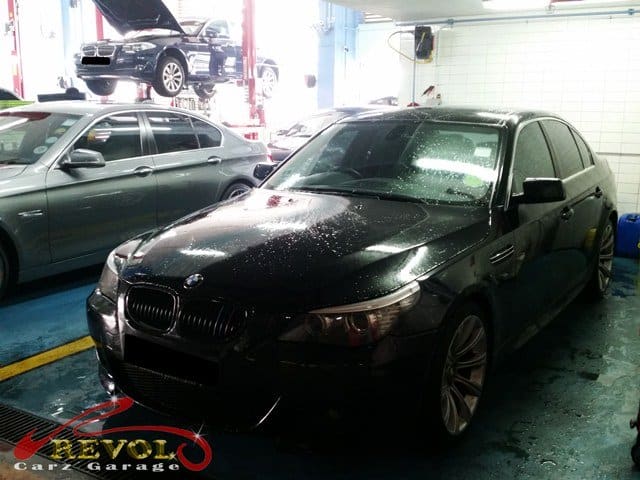 Our professional and friendly car washers here at Revol Carz ensuring all cars after repair are being washed clean before your collection!