Aiyooo…that's one nasty scratch on the VW Touran's face! But for Revol Spray Painting experts, this can be restored flawlessly in minimal downtime.
Tadaaaa!!! The bonnet was fully restored and is as good as new again.

Let's take a look at the restoration process…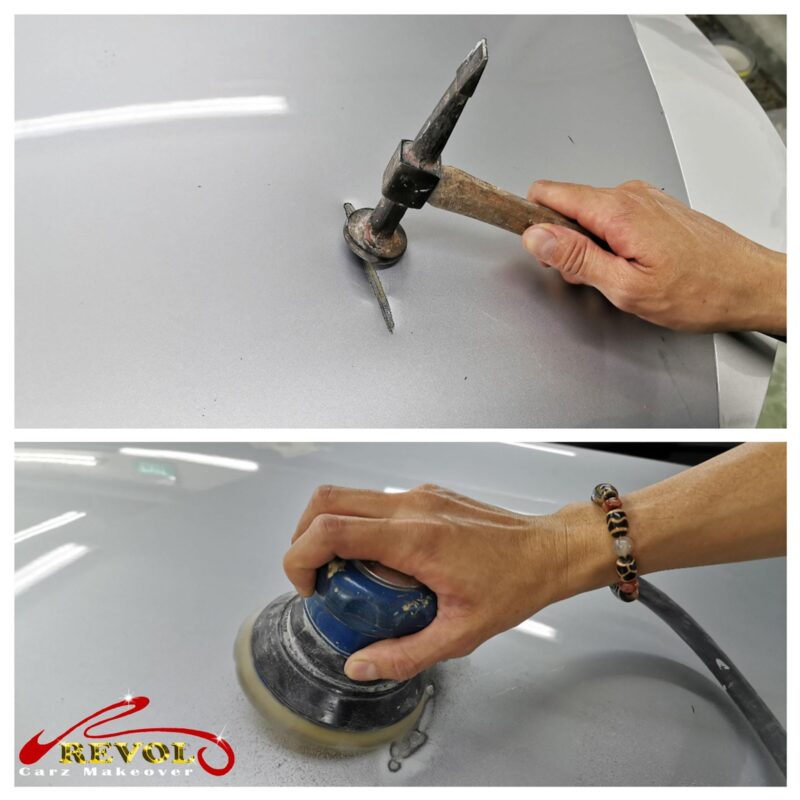 Necessary repairs had to be done before the application of putty. The bonnet is a bit dented and had to undergo a panel beating.
Once the dent has been repaired, our spray painting master applies multiple layers of putty until the surface is levelled.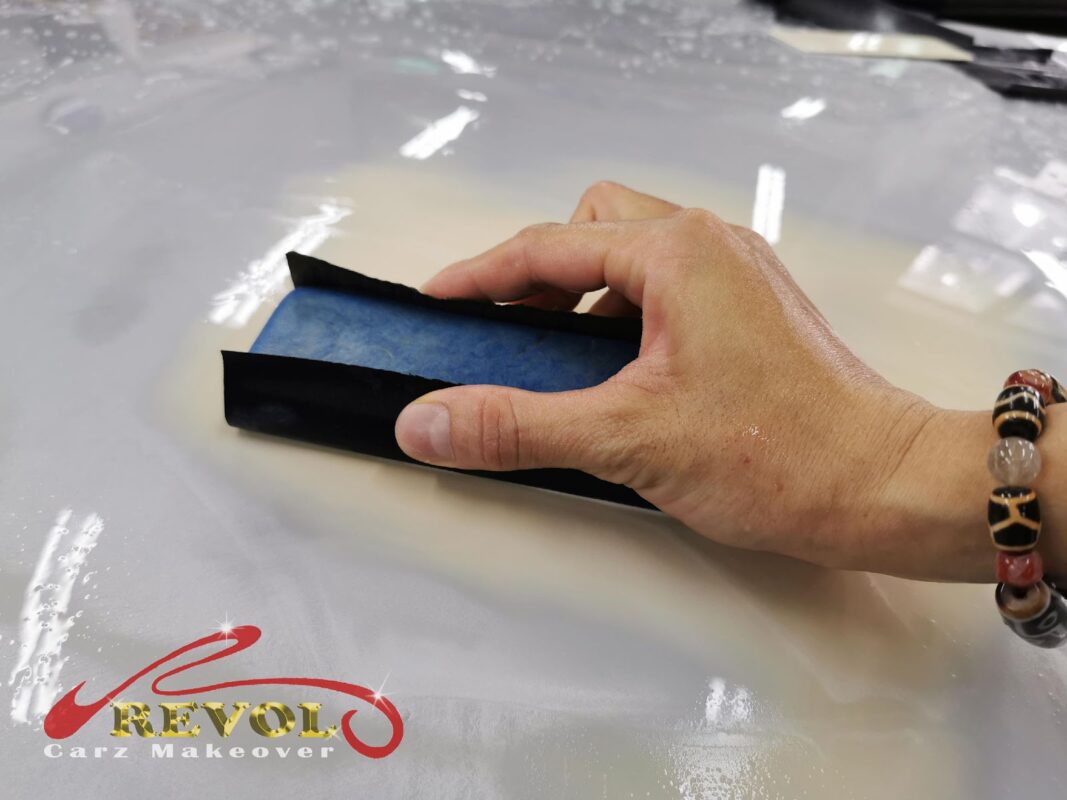 Afterwards, he wet sands the whole bonnet surface area until he achieves a smooth surface.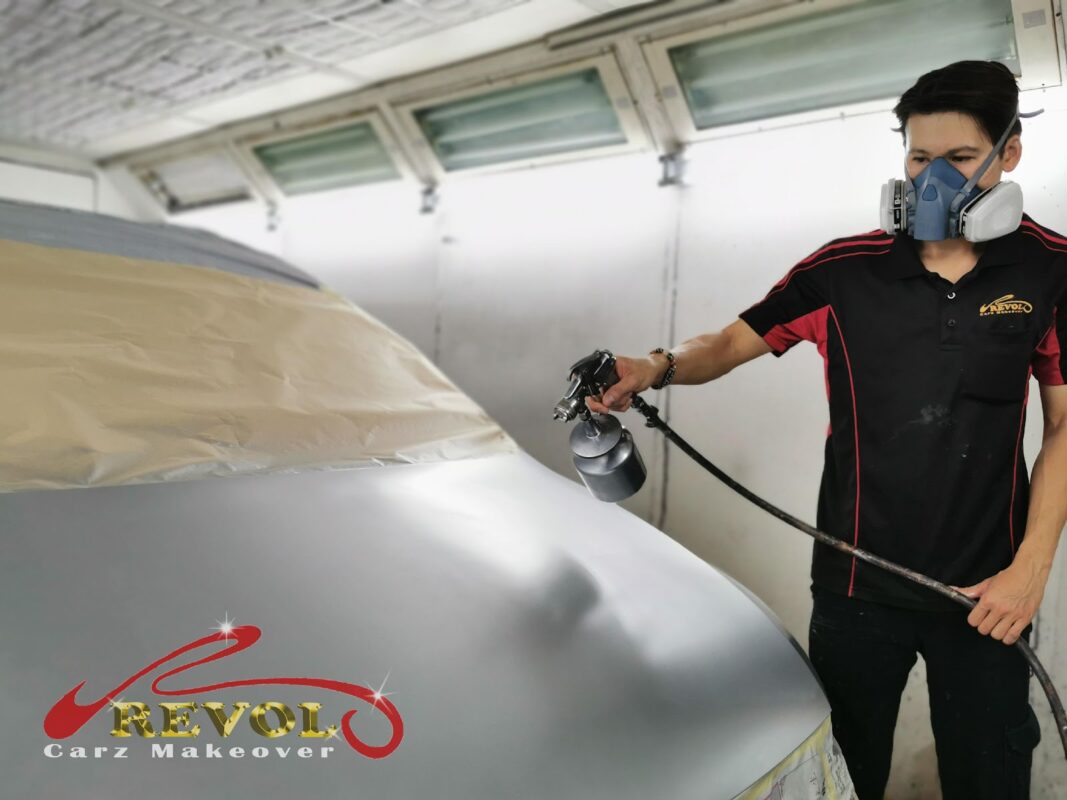 All spray painting works are done in our in-house dust-free spray-painting oven booth.
At Revol, we ensure that all spray painting and repair jobs undergo quality control and that the newly painted surface is free of imperfections.
Additional polishing for that mirror-shine finale!
Complimentary carwash and vacuum are provided to our beloved customers after a well-done spray painting job.

Please contact us at 6555 1181 if you need any assistance or advice. Or you can visit our website www.revol.com.sg for more information about our services.