Having a faulty thermostat in your Mercedes can cause serious damage to your engine and result in costly repairs. As such, it is crucial to have it replaced as soon as possible.
However, replacing a thermostat can be a complicated process that requires specialized tools and knowledge. By bringing your Mercedes to a professional workshop like Revol Carz Garage, you can ensure that the job is done correctly and efficiently by experienced technicians who have access to the right equipment and parts.
Plus, you can have peace of mind knowing that your car is in good hands and will be returned to you in proper working condition.
Don't risk further damage or costly repairs – choose a professional workshop for your Mercedes' thermostat replacement.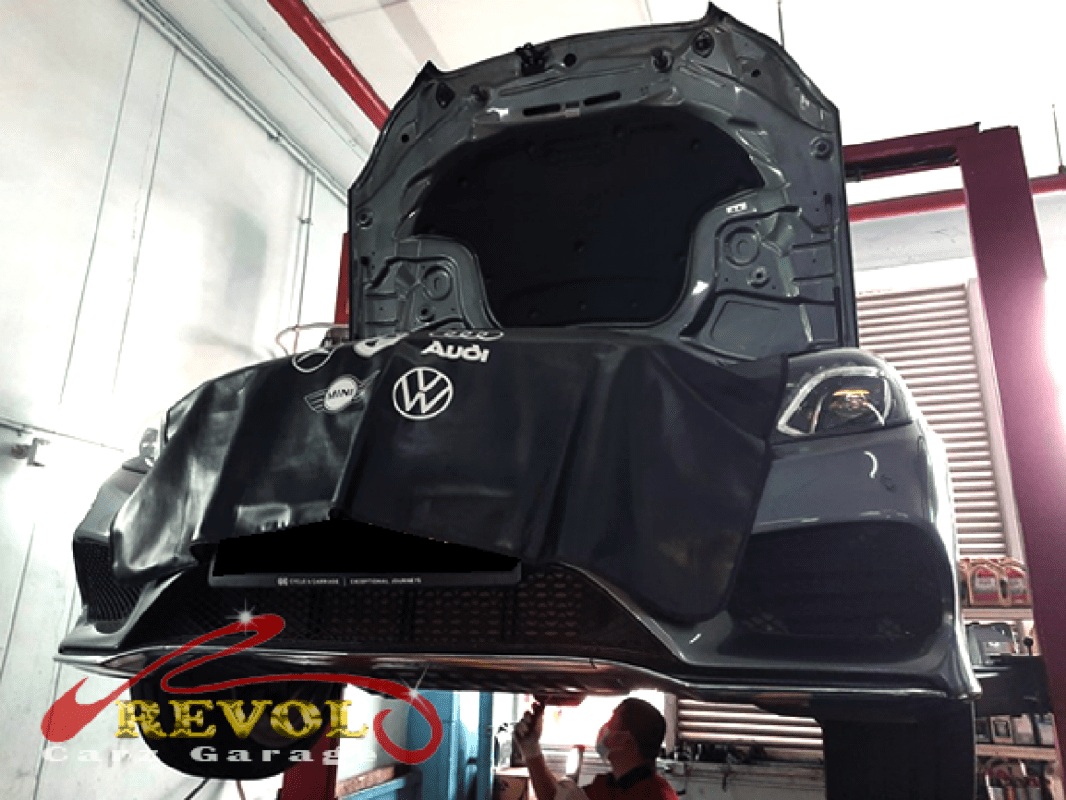 Mr. Lau's Mercedes Benz E250 is experiencing coolant top-up warning signs, and he has sought assistance from our expert Mercedes team at Revol Carz Garage.
Our experienced Mercedes technician promptly hoisted up the car to identify the source of the leakage
A leak in the thermostat is immediately detected by our experienced Mercedes technician, allowing for prompt repair and preventing further damage to the engine.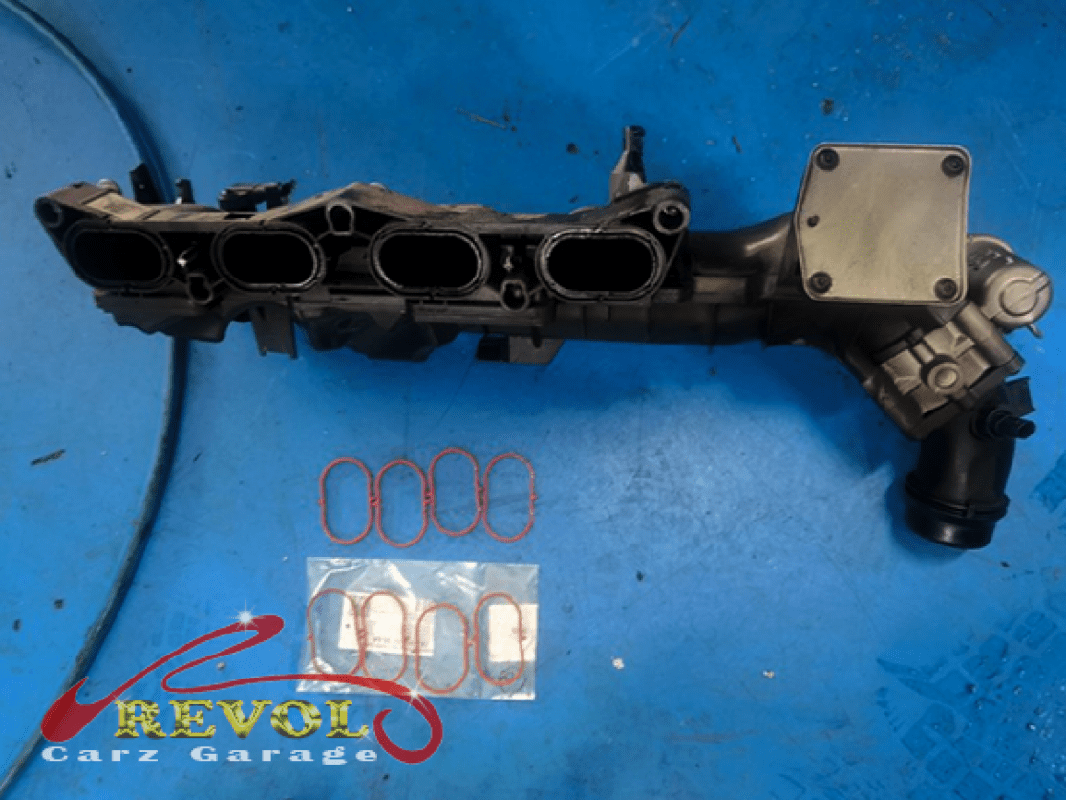 Work is currently in progress to repair the vehicle
Revol Carz Garage will not only show you what a new thermostat looks like but also ensure that it is properly installed to prevent further damage and costly repairs.

Mr. Lau can now have peace of mind knowing that his Mercedes Benz E250 is free from any coolant leakages after the professional services provided by Revol Carz Garage.

At Revol Carz Garage, we are committed to providing our customers with exceptional service and value. We take pride in our work and stand behind every repair we make. We believe that once you experience the quality of our service, you will be a customer for life.
If you are having an issue with your car, do feel free to contact us for assistance.
Do feel free to contact Gavin Tan @ 9740 6855 or Randy Phuang @ 9851 1447 or visit Revol Carz Garage at 10 Ang Mo Kio Industrial Park 2A #02-18 AMK Autopoint S568047, if you need any assistance for your car repair needs.
Warmest regards,
Revol Management Team
Gavin Tan Randy Phuang
Alan Wong Marcus Koh

Revol Main Enquiry Hotline: 6555 1181
Revol Carz Garage Hotline: 6555 1171
Revol Carz Makeover (Ang Mo Kio) Hotline: 6746 6281
Revol Carz Makeover (Toh Guan) Hotline: 6267 9331
Revol Carz Makeover (Accident Insurance Claims) Hotline: 6555 1131