Revol is fastidious about scratches that ruin the good looks of your car. We condition them like new again.
The perfect restoration is spectacular.
Our specialist swiftly gets to work and removes the brand logo before starting the spray painting process.
For the first step, our master craftsman uses a grinder machine and sanding sheet to remove the scratches.

Next, he applies putty on the affected areas.
Sanding after puttying will keep the car surface as smooth as possible.
Inside our spray painting oven booth, our Spray Painting Master skilfully sprays on the bonnet, ensuring the paint is sprayed evenly on the surface.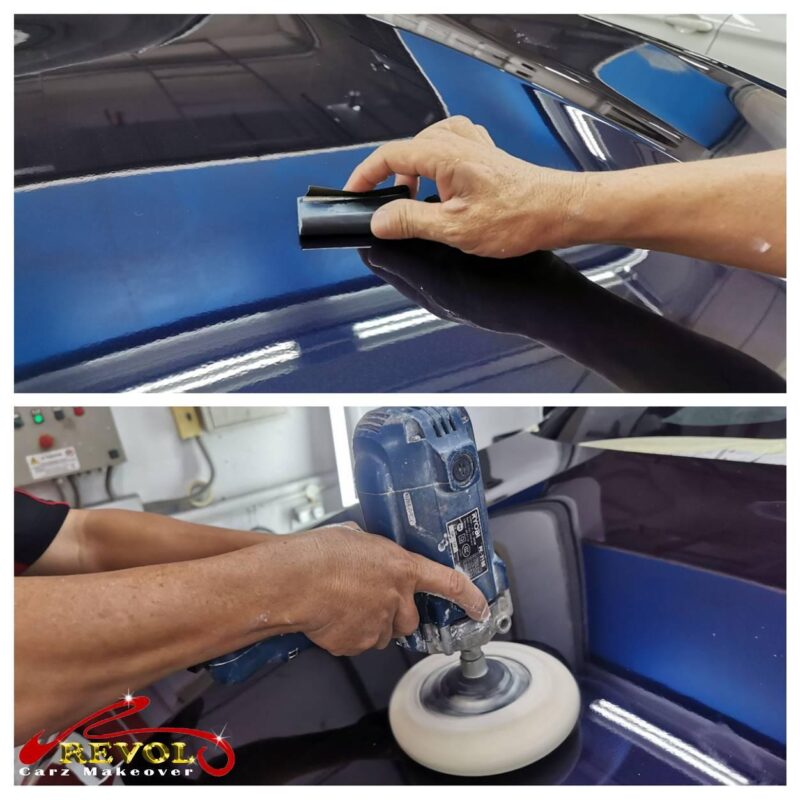 For an excellent finishing outcome, blemishes are sanded away and polished by our master craftsman.
Another outstanding restoration and quality workmanship of our Revol Spray Painting Specialists!
Please feel free to contact us at 6555 1181 if you need any assistance or advice. Or you can visit our website, www.revol.com.sg, for more information about our services.