The owner of this savvy Audi E-Tron has misjudged safe-distancing while navigating a narrow car park, damaging the passenger side doors.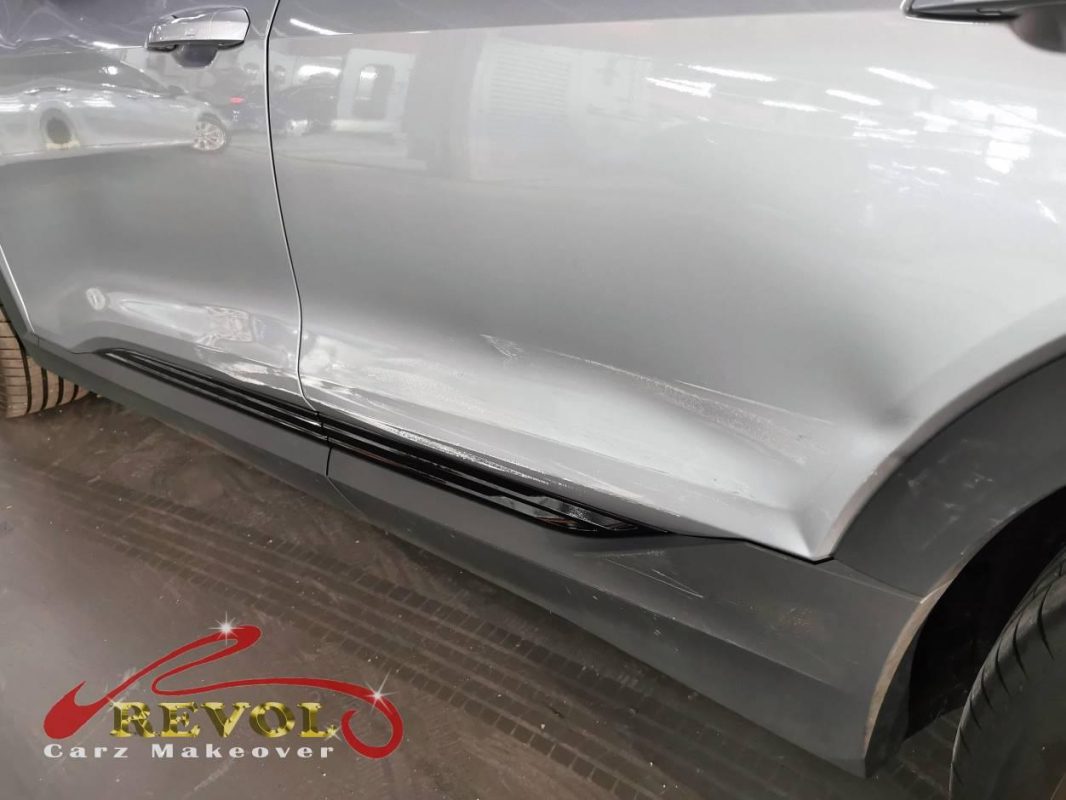 Using the latest in-house repair and spray painting techniques, Revol Carz Makeover restored the Audi E-Tron to its immaculate finish and handed it over to a happy customer.
Foremost, our body repair specialist sets to work with repairing the dents.
After repairing the dents, our master craftsman applies putty on the chipped areas.
Notice that the cover of the side skit was removed in order to achieve professional results.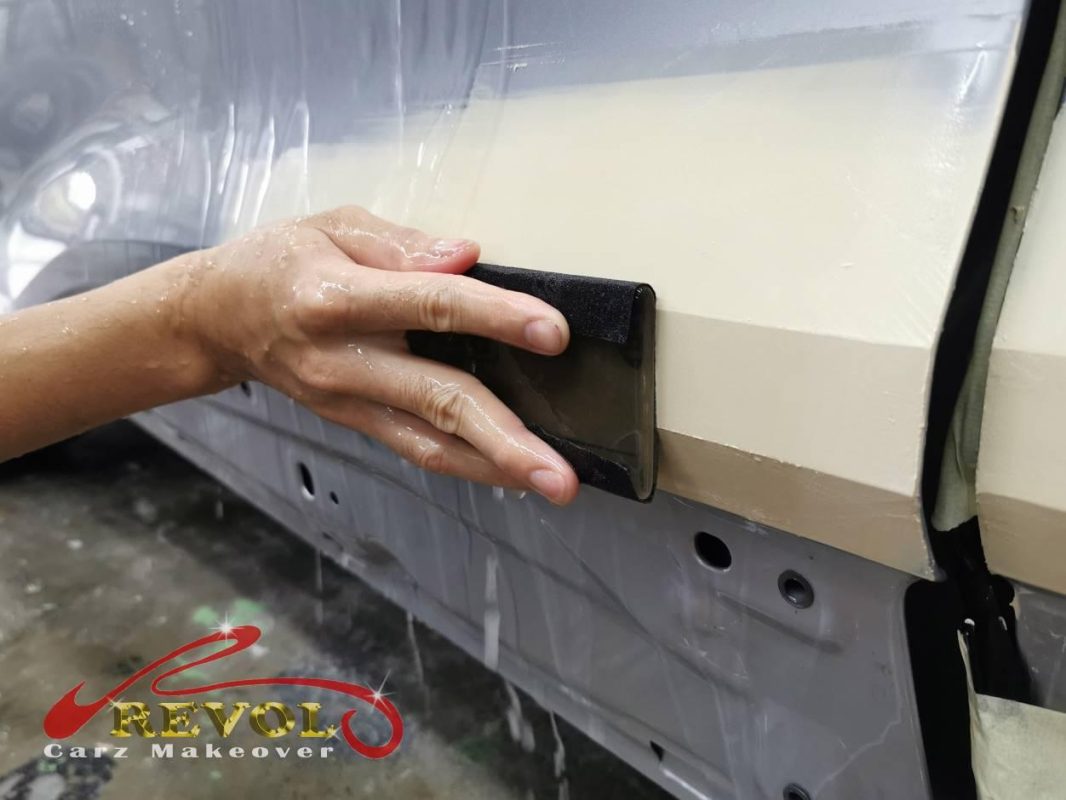 Repeated wet sanding is the key for an ultimate smooth surface.Repeated wet sanding is the key for an ultimate smooth surface.
The car is transferred to our spray painting booth where our Masterclass Spray Painter applies several layers of spray painting followed by clear coat finish.
At Revol, attention to detail is one of our assets. Our eagle-eyed craft man scrutinized the sprayed area for any blemishes that need touch-up, ending with flawless results.
Further rounds of professional polishing until we bring forth a glass-like finishing.
The owner of the Audi E-Tron was elated upon seeing his pride and joy back in showroom quality.

At Revol Carz Makeover, you'll find your visit a happy experience with complete satisfaction.

Please feel free to contact us at 6555 1181 if you need any assistance or advice. Or you can visit our website www.revol.com.sg for more information about our services.