As we've observed an increasing number of cases involving coolant entering the gearbox, we strongly recommend replacing your auto transmission oil cooler, especially if you own a BMW 2 Series or BMW X1. This proactive step can significantly safeguard your vehicle's transmission system and prevent potential costly issues down the road.
Opting for an auto transmission oil cooler replacement is a cost-effective alternative compared to the extensive process and expenses associated with a full gearbox overhaul. A transmission overhaul entails disassembling, replacing worn or damaged components, and painstakingly reassembling the entire unit, resulting in a substantial expenditure of both time and money.
By proactively addressing this issue, especially around the 100k-kilometer mark, and replacing the auto transmission oil cooler, you can effectively prevent coolant contamination. This prudent step ensures you avoid the need for the expensive and cumbersome gearbox overhaul, safeguarding both your wallet and your vehicle's seamless performance.
Today, Mr. Tan brought his car to Revol Carz Garage, encountering a similar issue. Our specialized BMW technician promptly identified the problem and efficiently resolved it, ensuring minimal downtime for Mr. Tan's vehicle.
Mr. Tan's BMW X1 is experiencing erratic gear changes loss of power, prompting his visit to our workshop seeking assistance.
Our BMW specialist swiftly identified and narrowed down the issue
The ideal color of the auto transmission fluid should range from a light gold to closer to black when it has been in use. If you notice this color, it could indicate that coolant has entered your gearbox
This is what the auto transmission cooler looks like, and it's crucial to consider its replacement as a preventive maintenance measure once your car has surpassed 100,000 km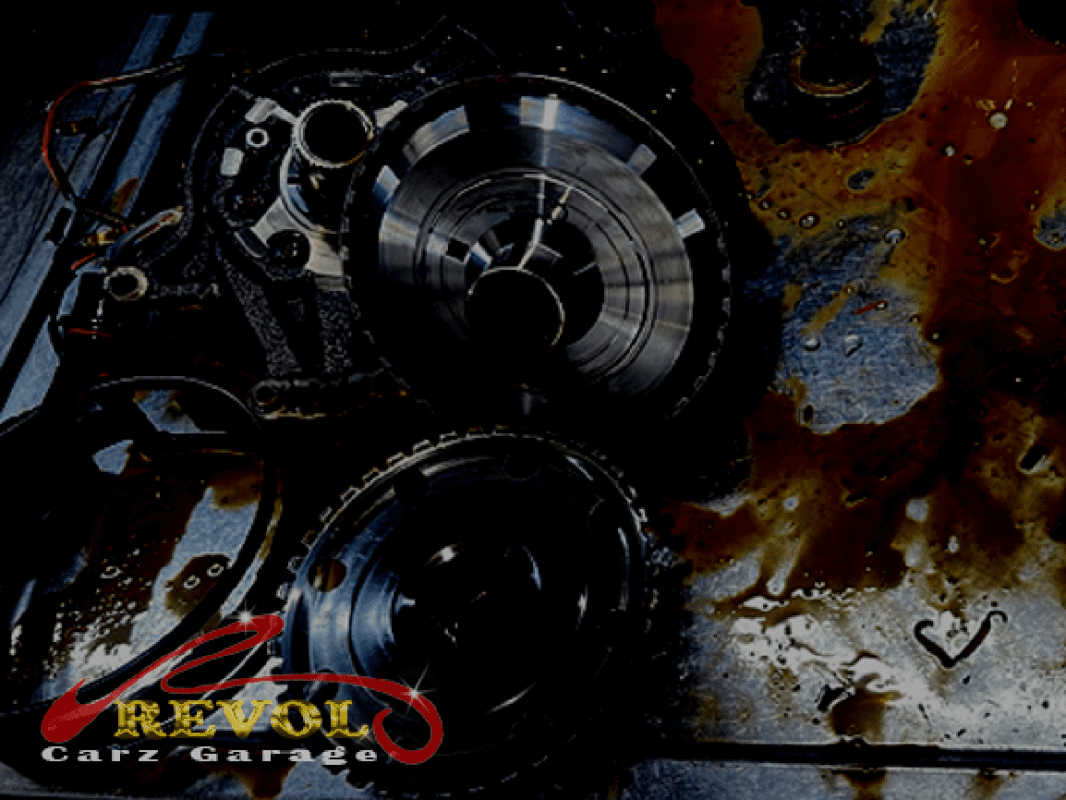 Essential Processes for Gearbox Overhaul
All contaminated clutches must undergo replacement
We are glad to be able to resolve Mr Tan BMW X1 issue fully with minimum downtime.
Do feel free to contact Gavin Tan @ 9740 6855 or Randy Phuang @ 9851 1447 or visit Revol Carz Garage at 10 Ang Mo Kio Industrial Park 2A #02-18 AMK Autopoint S568047, if you need any assistance for your car repair needs.
Warmest regards,
Revol Management Team
Gavin Tan Randy Phuang
Alan Wong Marcus Koh

Revol Main Enquiry Hotline: 6555 1181
Revol Carz Garage Hotline: 6555 1171
Revol Carz Makeover (Ang Mo Kio) Hotline: 6746 6281
Revol Carz Makeover (Toh Guan) Hotline: 6267 9331
Revol Carz Makeover (Accident Insurance Claims) Hotline: 6555 1131