This Volkswagen Passat had an unwanted kiss on the wall while manoeuvring at the carpark, leaving a massive dent on the rear fender.
When it comes to damage restoration, Revol ticks all the boxes for a professional finish.  Witness how we restored this Volkswagen Passat to pristine condition while efficiently saving you thousands of dollars!
Let's have a sneak peek of how they do it…
The first thing to do is to reverse the huge dent. We have a team of bodywork experts who have the skills and years of experience to reverse it back to its original form so that minimal putty is required.
Puttying of the worked surfaces by our restoration specialist until he delivers the expected standards.
Afterwards, our craftsman smoothens the surface by repeated wet-sanding until it is back in its original profile and curve.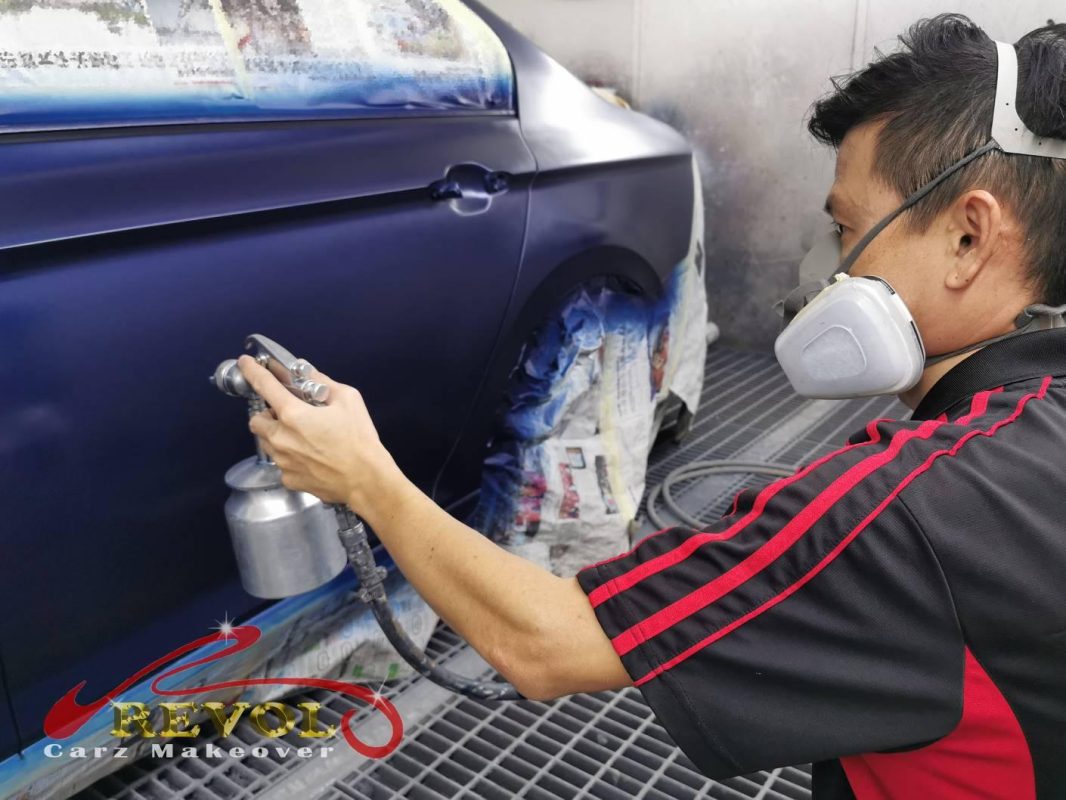 Once all prep works have been done, the car is placed inside the spraying room, where our Spray Painting Master sprays evenly on the damaged panels.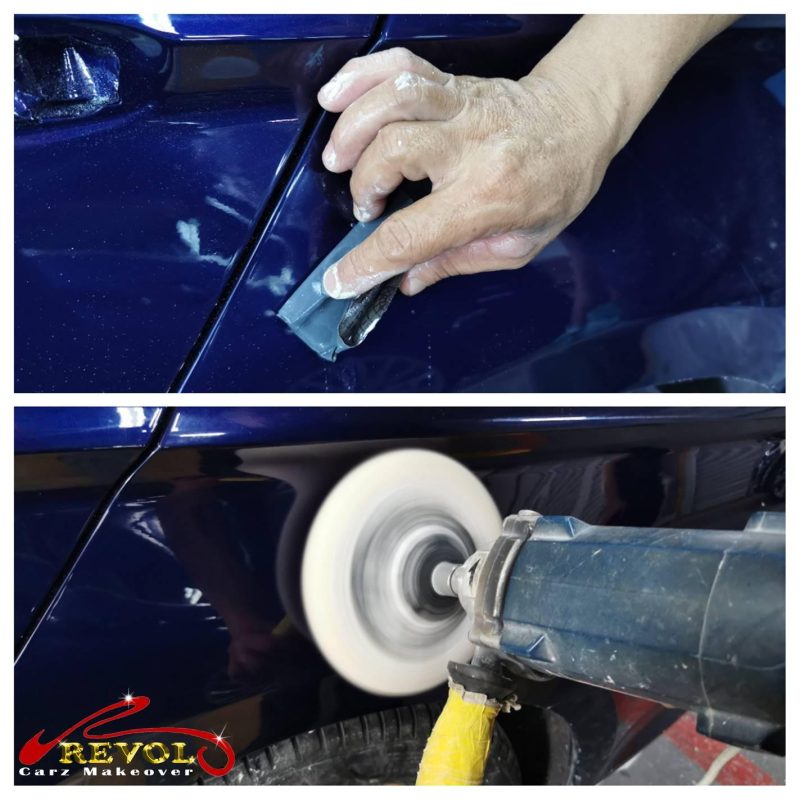 It is our company protocol to scan the work for any blemish that needs further
touch-up sanding followed by hard compounding polishing.
At Revol, we go the extra mile to achieve a higher level of finishing that sets us apart from others.
Voila! The Volkswagen Passat boasts of its flawless restoration with absolutely zero tell-tale signs of a huge dent.
Please feel free to contact us at 6555 1181 if you need any assistance or advice. Or you can visit our website www.revol.com.sg, for more information about our services.