Hi Valued Customers,
We deeply appreciate your loyal support and wish to express the trust you have placed in us over the years.
At Revol Carz Garage, we are committed to providing exceptional services, not only in servicing and repairing your vehicles to the highest standard but also in assisting you with insurance claims in the event of a motor accident.
Motor accidents can happen to anyone at any time, and dealing with an accident claim can be stressful and daunting. Our experienced team is here to ensure the process is seamless and with the least hassle possible.
Once again, our special thanks for your continued support and loyalty. We look forward to the privilege to continue serving you in the years to come.
Revol Carz Garage provides professional automobile repair and servicing, as well as professional assistance in motor accident claims.
Our post today is about another smooth and successful motor insurance claim on behalf of the AUDI Q5 owner.
Our customer's Audi Q5 was sideswiped by a car travelling against the flow of traffic. We assisted with the insurance claim process. Thanks to our expertise and support, the customer was adequately compensated for the damages.
The Audi Q5 arrived at Revol Carz Garage after the side-swipe accident, and our professional staff in the Motor Insurance Claims Department promptly assessed the damage.  
The passenger side panel of the Audi Q5 shows heavy damage with deep dents and nasty scratches, which is undoubtedly devastating for any car owner.
The Audi Q5 was lifted for damage assessment. Our team stripped down the wheel arc and other parts of the rear end section for a closer inspection to ensure that no hidden damage had compromised the integrity of the structure.
We take great care in our inspection process to ensure that every inch of the vehicle is thoroughly examined and repaired to the highest standard.
After undergoing our meticulous restoration process, the Audi Q5 has been restored to its former glory with a stunning finish that showcases our artisanal skills.
Our highly qualified team at Revol Carz Garage is dedicated to providing first-rate service, and we take pride in ensuring that every vehicle we repair is restored to its original condition with a warranty.
Whether it's a minor scratch or major damage, we have the expertise to get your vehicle looking like new again.
For the benefit of new drivers who may need the following useful in the unlikely event of being involved in a traffic accident.
Here are some tips on what to do in case of a motor accident.
1. Keep calm: It is normal to feel shaken after an accident, but try to remain as calm as possible.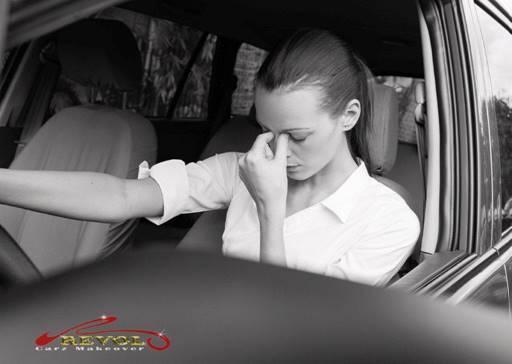 2. Check for injuries: Check if anyone is injured and call 995/999 if necessary. Render medical aid to the injured if you can.
If there is no injury and if the accident vehicles are causing obstruction or hazard to other road users, move them to the road shoulder and deploy breakdown signage and/or flashing lights to warn of oncoming traffic.
3. Don't move the vehicles: If there are injuries or severe damage, don't move the vehicles. Wait for the police to arrive and give instructions.
Take some pictures and exchange particulars.
4. Take pictures with your mobile phone and exchange particulars with the other driver/s. This includes their name/s, NRIC/Passport, car registration number/s, and the insurance company.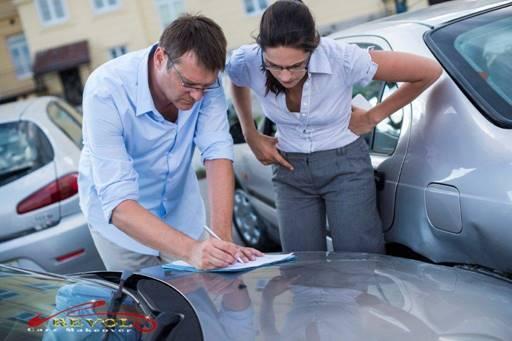 Great if you have an in-car camera. Set to "locking" the last recorded footage as useful evidence of how the accident had occurred for your insurance claim.
Snap photos with your smartphone showing the damages on the vehicles (and car positioning on the road lanes if this adds to your claim advantage). Never admit any liability at this point.
5. Continuing your journey.
After the exchange, you may drive off with due courtesy to inform the other driver/s if your car is not seriously damaged and is still road-worthy.
If you need a tow. However, if your car is damaged and unsafe to drive, call our prompt towing service 24-hour hotline at 91828211. Your car will be safely towed to our workshop.
6. Reporting the accident.
For traffic accidents that result in injury, pedestrian, cyclist, damaged public property, or foreign vehicle, you are required to make a police report and file the General Insurance Association of Singapore (GIA) Motor Accident Report (MAR) Form within 24 hours.
For non-injury accidents, however, you are NOT required to make a police report, but you will still need to file the GIA MAR Form to your insurer within the stipulated time, as mentioned in the insurance policy.
For the convenience of our customers, the GIA MAR Form is also available from our workshop.
If you receive any Writ of Summons, Traffic Summons, or any other correspondence from the third party, immediately inform your insurer or direct workshop, providing full details of who is handling your motor insurance claim.
7. Revol Carz Garage: For your peace of mind and convenience, Revol Carz Garage is your ideal choice for professional, transparent, and hassle-free accident damage repair and assistance on your insurance claim.
You can have your car repaired promptly at Revol Carz Garage whilst you claim against the other (third) party insurance policy or,
If you claim against your own insurance policy (meaning, own damage claim), provided your policy is inclusive of the "any workshop repair policy " clause, meaning the accident repair can be at any workshop of your choice.
With our professional recovery expertise and well-equipped workshop facilities, you will be able to get your car back faster with minimal downtime in general repair cases.
We provide you with a free courtesy car for third-party claims (subject to terms and conditions) whilst your car is repaired at our workshop.
With our expertise, uncompromised quality workmanship, and stringent Quality Control System, your car will be returned to you in mint showroom condition with a warranty to your complete satisfaction.
Do chat with us.
Gavin Tan @ 9740 6855;
Randy Phuang @ 9851 1447
Welcome to Revol Carz Garage for all car-related assistance.
10 Ang Mo Kio Industrial Park 2A #02-18 Ang Mo Kio Autopoint
Singapore 568047,
Warmest regards,
Revol Group Management Team
Gavin Tan
Randy Phuang
Alan Wong
Marcus Koh
Revol general enquiry hotline: 6555 1181
Revol Carz Garage hotline: 6555 1171
Revol Carz Makeover (Ang Mo Kio) hotline: 6746 6281
Revol Carz Makeover (Toh Guan) hotline: 6267 9331
Revol Carz Makeover (Accident Insurance Claims Department)
Hotline: 6555 1131